Mastering the Art of Spray Foam
Mastering the Art of Spray Foam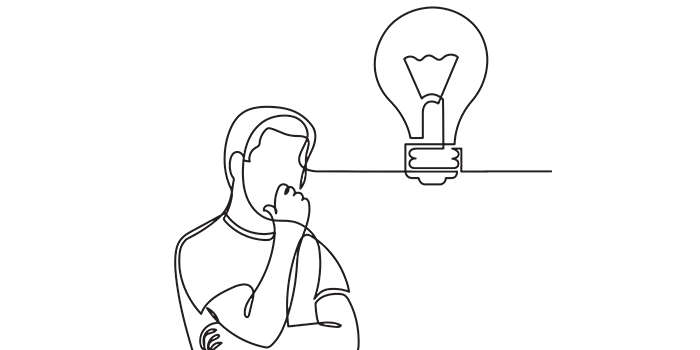 Spray Foam Magazine – There are numerous options available for individuals seeking to further their knowledge and develop new skills in the spray foam industry. Hands-on training can provide a more immersive and effective learning experience than other methods, particularly for learners who benefit from learning by doing. The benefits are numerous. Here we will take a look at some of the spray foam insulation application training available.
Hands-on training allows contractors to actively participate in the learning process by doing the activities themselves, rather than just observing or reading about in a book or online. Providing learners with real-world experience, enabling them to apply what they have learned to real-life situations can help them to develop practical skills that are essential in the workplace. It is a faster way to learn, as it allows the contractor to jump straight in and see the results of their actions immediately. Training with others is more engaging and typically more fun than traditional learning methods. You will meet other contractors within the industry and can develop long lasting relationships.
What you can expect these schools to covert:
Safety: Spray foam insulation requires the use of chemicals that can be hazardous if not handled properly. Hands-on training allows individuals to learn how to safely handle these chemicals, use protective gear, and avoid potential accidents.
Proper Application: Proper application of spray foam insulation requires practice and skill. With hands-on training, individuals can learn how to apply spray foam insulation correctly and effectively.
Quality Control: Ensuring that the insulation is properly installed reducing the likelihood of future problems such as leaks or energy loss, even with what appears to be good work. Proper installation is essential to comply with local and national building codes. Installers must ensure that they meet the code requirements to prevent any safety hazards. During the application process, it's crucial to inspect for any defects or irregularities, also check for proper thickness, adhesion, and overall uniformity of the insulation. It's important to verify that the materials being used are up to the required standards. QC/QA testing can include examining the density, curing time, and other physical characteristics of the foam.
Efficiency: Learning how to apply spray foam insulation efficiently, contractors can reduce the amount of wasted materials and time, ultimately saving money and improving their bottom line.
We have compiled a short list of some training schools available and provided a brief description of each, starting below and continued over the next few pages. Overall, in person spray foam insulation training is crucial for ensuring that individuals can safely and effectively install spray foam insulation, reducing energy waste and improving building performance. In our next issue we will take a look at spray foam roofing training available. Make sure to do your research, reach out to others, and find the school best fit for you and your employees needs.
AKURATE DYNAMICS
This two-day training class consists of a deep dive into the most important aspects of processing various SPF chemical systems and the process of turning a liquid into a solid. This training is divided into hands-on learning and classroom education & discussions. The course covers the equipment used to process the chemicals, how to achieve laminar flow in a metered system, how to troubleshoot and assess disruptions, the various laws pertaining to fluid dynamics and how the equipment works to accommodate these laws in a mobile, on-site processing system. This course also includes hands-on spraying of both open and closed cell foam, at various ratios, pressures, and temperatures, to provide insight into the cause and effect of improper application. For additional information visit: www.akuratedynamics.com
BASF
BASF emphasizes that the safe handling, application, and proper use of their spray foam products is a priority. One of the ways they encourage this is by offering a variety of spray foam training options that are accessible and provide a high-quality learning experience.
Located in Houston, Texas, the Jim Andersen Technology Training Center (TTC) provides a spacious classroom where students can learn in a comfortable setting. To enhance classroom learning, participants can watch demos by the trainers and technical team, while also getting the opportunity for hands-on experience with BASF spray foams and various equipment setups in the spray lab. Just outside of the spray lab is an observation room which offers a safe, controlled space for viewing.
The TTC curriculum includes a one-day Insulation course, a one-day Roofing course and a one-day Foam Mechanics course. Classes are taught by Field Trainers and Applications Specialists who combined, have nearly 50 years of industry experience. These courses are also offered virtually several times throughout the year for those who are unable to make the trip to Houston. Because BASF feels proper training is so important, their courses are offered at no charge.
BASF recently launched an online training portal exclusively for BASF spray foam customers. The online spray foam training offers BASF spray foam contractors a convenient way to learn at their own pace, with 24/7 access from the comfort of their own work environment. There are several modules available, with new ones added regularly. For additional information visit: www.spf.basf.com/training.php
IDI Distributors
IDI's hands-on 3-Day training covers everything from bidding, pricing & profitability, to processing, equipment, and finding higher margin projects. IDI states their classes are packed with critical information for owners, sales reps, and installers alike. Check out their agenda below:
Day 1: Training attendees gain a greater understanding of building science, profitability, operation best practices, and how to meet the latest building code changes, plus:
The Spray Foam Market, Building Codes, Rebate Programs, Hybrid Systems
Building Science, Hybrid Systems, Shingles/Roofs/ Moisture Problems, Resources for Foamers, How Building Science Sells Higher Margin Projects
Pitfalls in Bidding/Pricing/Profitability, Job Costing, Raising Margins with Builders, Equipment Replacement Costs, Production Rates & Non-billable Hours
How Fiberglass Raises Margins and Helps Spray Foam Companies Compete
Using Blower Doors and Infrared Cameras to Make Money.
Day 2: Spray Foam Equipment, Operations, and Hands-on Spraying.
History, Chemistry & Applications
Equipment, Spray Foam Rigs, Startup/Shutdown and Maintenance
Generators, Fresh Air, Chemical Handling
Essential Tools, Accessories, Gun Breakdown & Repair
Applicator Influences
Wisdom & Best Practices
Takeoffs and Bidding
Building Your Company
Hands-on spraying, Using Vacuums, Fiberglass Blowing and Networking with the Industry's Top Manufacturers
Day 3:
Best Practices for Retrofit Projects & Home Performance Selling
Finding the Best Projects & Marketing That Works
CPI Health & Safety certification exam
Spray Foam Test
In addition to IDI's hands-on 3-Day training, they also offer special training classes, such as: Crawlspace Training, Blower Door Certification, Hands-On Installer Training, 3-Day Spanish Language Training.
For additional information visit: www.idi-insulation.com/training
Profoam Spray Foam Academy
Profoam offers an intense 3 ½ day training and certification school at their Rutledge, GA headquarters, packed with classroom and hands-on education. Profoam's Spray Foam Academy will give you the opportunity to earn Profoam Certification while learning the basics of spray polyurethane chemistry, spray foam equipment, application techniques, marketing and good business practices. This course is for all new spray foam business owners or people looking to get into the business.
The training class consists of a spray foam business seminar, building envelope training, equipment training, hands-on field spray foam training, and a concrete lifting presentation and demonstration. Check out the full agenda:
Day 1: Spray Foam Business Seminar presented by Richard Medford.
Day 2: Profoam Marketing & Sales presented by Chelsea Powell followed by SPF Equipment Training presented by Ken Anderson. End the day with traveling to a spray foam jobsite.
Day 3: Building envelope training presented by Jamie Kaye, owner of Elm Energy Group, followed by a full afternoon of rotating stations with hands on spray foam application training, equipment training and spraying instruction.
Day 4: Geotech classroom and field training with live demonstrations presented by Richard Medford and Jeremy Green (Ending with Profoam Certification Test)
In addition to Profoam's hands-on 3 ½ -Day training, they also offer specialty training classes, such as: Spray Foam Roofing, Concrete Lifting, and they host one-day business seminars all over the country for those looking to get into the spray foam business.
For additional information visit: www.profoam.com/content/spray-foam-academy/14
SFDoNE - Spray Foam Distributors of New England
Since 2005, Spray Foam Distributors of New England's comprehensive 3-day training program has empowered hundreds of spray foam contractors with expert guidance, hands-on experience, and unwavering support.
Held monthly in the White Mountains of North Woodstock, New Hampshire, their training program caters to industry newcomers and experienced professionals alike. As the spray foam industry continues to grow, so does the demand for skilled applicators. SFDoNE's approach aims to cover all aspects of spray foam application, including but not limited to:
Spray Polyurethane Foam Chemistry
Equipment Usage, Troubleshooting, Maintenance, & Repairs
Building Code & Regulatory Compliance
Industry Best Practices
Advanced Spray Techniques
Health & Safety Considerations
Retrofitting Process
Bidding, Pricing, & Sales Assistance
Building Long-Lasting Customer Relationships
In-Field Equipment Training
+ Much More!
Still wondering what to expect? Here's what one of their trainees had to say: "This place is amazing…I have done many spray foam trainings and Joe D. is by far the most passionate, dedicated teacher and tech I've been involved with…highly recommended." – Jon R. (SPF Business Owner)
If you are looking for a spray foam training program and to earn your industry-recognized AIP certificate, then reach out to Spray Foam Distributors of New England. For additional information visit: www.sprayfoamsupply.com/training
SprayWorks
SprayWorks Equipment has extensive training for every phase of your business. Their training takes place in Kent, Ohio with their certified expert team. Trainees start with all levels of experience and receive customized training based on their individual needs. Class sizes are small to allow for firsthand spraying experience.
Spray Foam School is included with every rig or machine purchase. This one-day school teaches spray foam application for your application needs in their spray room.
Project Management
Equipment start-up and shut-down
Proportioner service and gun maintenance
Processing chemicals
Operating equipment and Safety
Basic spray foam equipment troubleshooting
Polyurethane foam and coatings application methods for multiple substrates.
Educators
Dave Penta is a certified spray foam and polyurea machine mechanic, certified by many manufacturers, and has 40+ years of field experience with single and plural component materials on commercial and residential buildings. He has extensive knowledge working with a variety of substrates and project sites.
John Davidson is a SPFA PCP Certified Roofing and Insulation Installer, Roofing Insulation Project Manager, and Supplier Rep. He has 35+ years of experience in spray foam and polyurea with commercial and residential buildings, bridges, and infrastructure.
For additional information visit: www.sprayworksequipment.com/spray-foam-training-central/spray-foam-school
SPFA Professional Certification Program (PCP)
Is there a specific certification for someone who has a abundance of practical SPF experience?
PCP insulation certifications have set the standard for the SPF insulation industry. With customers, contractors, and organization, etc. recognizing and specifying the SPFA Professional Certification Program (PCP). This is due to its comprehensive testing methods which validate an individual's entire body of knowledge, skills, and abilities.
SPFA PCP certifications available include:
Level 1 - SPF Assistant
Level 2 - SPF Insulation Installer
Level 3 - SPF Insulation Master Installer
Level 4 - SPF Insulation Project Manager
Are you ready to take Level 3?
Once you have mastered the fundamentals and have extensive knowledge of SPF applications, you may want to consider taking the SPF Insulation Master Installer certification (Level 3). This certification is specifically designed for individuals experienced in the installation of spray polyurethane foam. The SPF Insulation Master Installer has extensive experience spraying SPF in various applications and has demonstrated competence in SPF applications through a field examination.
Who Should Apply?
Anyone wanting to advance his/her career and be recognized for being a master in the installation of spray polyurethane foam by a third party, internationally recognized set of standards. The SPF Master Installer's duties may include all aspects of the installation of the SPF as well as equipment function/maintenance/repair, and an understanding of other systems as well as the proper installation of protective coatings.
For additional information visit: www.sprayfoam.org/insulationinstallercertification#Level3
For use by SprayFoamMagazine.com & Spray Foam Magazine

---
Disqus website name not provided.
Mastering the Art of Spray Foam