Entrepreneurial Culture Creates Success
Entrepreneurial Culture Creates Success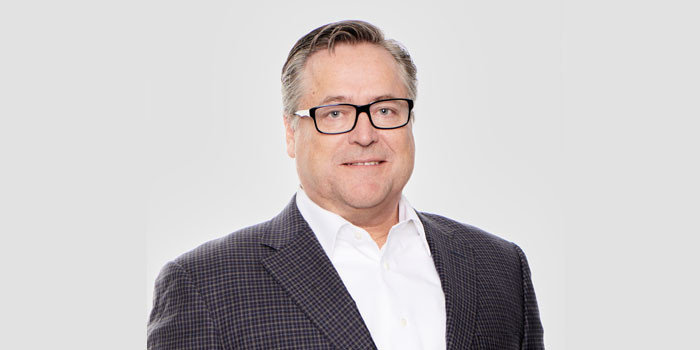 Spray Foam Magazine – Spring 2021 – Fred Sutter, President of Carlisle Fluid Technologies, has over 35 years of experience in the industry. He has created value by building high performing teams, developing and executing winning strategies, launching new technology in addition to implementing operational excellence. Spray Foam Magazine talked with Fred about his entrepreneurial, hands-on style combined with his experience of running $60M–800M divisions for world-class public companies like Emerson Electric, Graco, and Carlisle Companies which have helped create the foundation for a high-performance work environment at Carlisle Fluid Technologies.
Carlisle Fluid Technologies is a company manufacturing equipment for the supply, application and curing of sprayed materials including paints, coatings, powders, mastics and bonding materials. Their brands are highly valued in their market sectors for quality, manufacturing and progressive technology.
Spray Foam Magazine: What is your job role at Carlisle Fluid Technologies?
Fred Sutter: My role is to help the company drive innovation and technology that helps our customers reduce cost, improve quality and drive continuous improvement. Last year demonstrated how environmental, social and governance issues are becoming an increasingly important part of business leadership. My role is to ensure that we are working on sustainability initiatives on all three fronts that deliver benefits to customers, shareholders, employees and communities. Finally, my role is to build an organization that delivers a unique, Carlisle Fluid Technologies experience where our customers continue to come to us for our industry leading products, people and services.
SFM: How long have you worked at Carlisle Fluid Technologies and what does an average day look like for you?
FS: I have been working in my current role, including my tenure working for the company acquired by Carlisle Fluid Technologies for over eight years. We have a highly entrepreneurial culture, from the CEO on down. We spend most of the time working in the business, helping our teams solve problems and get things done. I try to get on the production floor at least once a day to connect with the people on the floor and keep my finger on the pulse of the organization. Due to COVID-19, we are not traveling as much to visit distributors and customers. I probably spend half of my day in virtual meetings working with our teams as well as our customers, distributors and suppliers.
SFM: How many people do you manage?
FS: We don't divulge that information, but I can tell you that the number of people that we manage continues to increase. Carlisle Fluid Technologies has made considerable investments in infrastructure and technology that makes managing a larger number of employees a lot easier today than it was five years ago. Carlisle is also committed to investing in and developing exceptional talent—without a diverse and world-class team, we will struggle to meet our growth and profitability objectives. We also focus on the customer experience, which in turn provides us with a competitive advantage.
SFM: What makes a good president?
FS: I would say the answer to this depends somewhat on the business situation. Our company's model is a center-led, entrepreneurial and continuous improvement culture. This applies to how our corporate staff interact with divisions as well as how the division leadership manages their team. We value hands on leadership that focuses on getting things done and delivering results for our customers, employees, shareholders and communities. The ability to create an organization that meets the needs of all of our stakeholders is what we value.
SFM: What has been your biggest challenge?
FS: I would have to say that change management is probably the biggest challenge that I have faced throughout my career. Whether it be new market initiatives, new technology or acquisitions; getting people to try new approaches to improve performance or take the business to a new level is never easy.
SFM: What's the biggest lesson you have learned in your job?
FS: Surrounding yourself with great people increases your chances of success and makes your life a lot easier. My team at Carlisle Fluid Technologies is focused on delivering on our objectives as outlined in our strategic plan, which we call 'Vision 2025.'
SFM: What's the best leadership advice you have ever received?
FS: I have had the pleasure of working for and alongside some great mentors throughout my career. The one piece of advice that sticks with me the most is that people are born square and die round. It's about making sure people are in roles that are a good fit for them and the business. When people are in the wrong position, they are miserable, and their performance suffers. The best thing we can do for people is to make sure we have them in positions where they can be successful.
SFM: How important is failure to create a great leader?
FS: Nobody likes to fail, but it is a fact of life. I have always said that some of the best learning comes from failure, not success. The most important aspect of failure is whether people can learn from it, initiate a course correction, and make sure they avoid the same mistake twice. At Carlisle, we use policy deployment to track our objectives, learn from our mistakes and quickly course correct to achieve personal, operational and financial results.
SFM: How do you see your career progressing at Carlisle Fluid Technologies?
FS: My philosophy has always been to focus on delivering outstanding results for our customers, shareholders and employees in the position that I am in. The opportunities that we see for technology and sustainable innovation that enhance our stakeholders' experience are so significant that I don't really spend much time thinking about my next career move.
SFM: How would you describe your managing style?
FS: One of the reasons that I am at Carlisle Fluid Technologies is that my natural management style mirrors the culture - center lead and entrepreneurial. I am very hands on and set high expectations for our teams. We have a huge responsibility to deliver a high-quality product to our customers, a high return to our shareholders, a purposeful career to our employees, and a contribution to the communities where we operate.
SFM: Any exciting upcoming projects that you can tell us about?
FS: Our introduction of IntelliSpray, next generation spray foam equipment technology in 2020 was just the beginning. We have a multi-year roadmap of new technology and innovation that we are going to deliver to help spray foam contractors reduce cost and risk, improve productivity, and differentiate themselves from the competition. Our technology drives higher yields which has a favorable impact on the environment. We are also uniquely positioned in the Polyurethane business with both material and equipment. You can expect to see more from us on that front in the future. Investing in R&D to drive new, innovative product introductions is one way that Carlisle Fluid Technologies will achieve our organic growth targets as contemplated in Vision 2025.
SFM: How has COVID-19 impacted your job?
FS: I would say that the biggest impact has been an increased focus on employee safety across all of our business. During the height of the pandemic, we were holding daily check-ins and reviewing our enhanced PPE and social distancing initiatives in our factories. We virtually eliminated face-to-face visits with our channel partners and customers. While we have started to undertake domestic travel, we are still unable to visit our operations and customers outside of the United States. Virtual meetings have become the standard for how we operate, and they continue to become more effective in our business. I am extremely proud of how our team prioritized safety in 2020, persevered through challenging times, and set up the business for success in 2021 and beyond.
SFM: When you do have spare time, what do you like to do?
FS: I grew up in a small town in the upper Midwest, and I spent a lot of time in the outdoors hunting, fishing, camping and hiking. I still enjoy and do all of these activities today. In addition, my wife and I have always been big DIY-ers. Between our house, our cabin, and my three adult children's homes there is always a remodeling or renovation project going on. I even spray foamed a remodel project myself.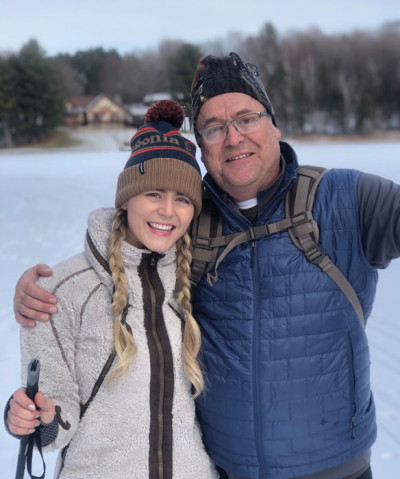 Fred hits the slopes on a day of skiing with his daughter, Kelsey Sutter.

Disqus website name not provided.
Entrepreneurial Culture Creates Success