College Now Offering Spray Foam Insulation Course
College Now Offering Spray Foam Insulation Course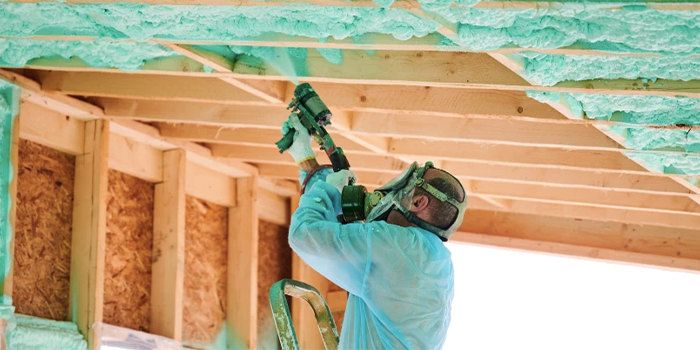 COVENTRY, UK – October 25, 2022 – A further education provider in Coventry is helping to train the first line of defense against rising home energy costs.
Coventry College is set to deliver a series of two-week home insulation Skills Bootcamps, part of the Government's Skills for Life Guarantee, to help unemployed people launch careers and industry professionals progress in the retrofit and sustainability sector.
Skills Bootcamps are free, flexible courses of up to 16 weeks, giving people the opportunity to build up sector-specific skills and fast-track to an interview with an employer.
Skills Bootcamps in spray foam insulation will be delivered on site at Coventry College between November 2022 and March 2023. They include 60 guided learning hours across a two-week period and are available to anyone in the UK over the age of 19. The program is designed to help the local, regional and UK-wide workforce boost their knowledge and skills around home insulation methods and best practice.
The Skills Bootcamp in spray foam insulation focuses on spray foam application, product types and their uses, and how insulation is vital to future proofing a variety of buildings, as well as offering a pathway to industry-standard qualifications. Coventry College is working with Thermoprotect to co-design the training program and offer potential interview and employment opportunities.
Gemma Knott, Vice Principal for Business Growth, Engagement and Partnerships at Coventry College, said: "We are thrilled to be delivering Skills Bootcamps in spray foam insulation as a way of enriching the local workforce and giving people across the UK a route into an industry that will have a huge impact on our lives in both the short and long-term.
"There will be several opportunities to join these courses, with Skills Bootcamps running from November through to March and we'd love to hear from both individuals and businesses interested in taking part.
"They are designed to fast-track people into careers in the sustainability sector as well as providing opportunities for progression, whether working with local organizations or larger companies across the UK, and offer fantastic value for anyone looking to change career or up-skill themselves."
For use by SprayFoam.com & Spray Foam Magazine
Disqus website name not provided.
College Now Offering Spray Foam Insulation Course