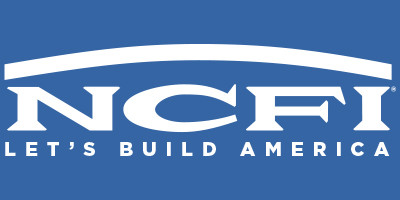 NCFI'S

UNITED STATES OF SPRAY FOAM
The American company that pioneered the use of spray polyurethane foam for insulation and roofing 55 years ago, is still leading the way. We're proud to be an independent company making high-performance insulation, roofing, and geotechnical products for the American market and beyond.
NCFI Polyurethanes was established in 1964 by a research chemist, Dr. Harris W. "Ace" Bradley, who had worked on the Manhattan Project in World War II and in R&D with DuPont developing the newly discovered family of plastics called urethanes and the Barnhardt family of North Carolina.
HIGH-PERFORMANCE SPF—WE EARNED IT
Over the 55 years, we've been in business, we've earned a reputation for consistent product quality and excellent service. We've earned respect for our technical competence and fiscal responsibility. While some are throwing around the phrase used to describe our materials back in 2008, "high performance," as advertising, NCFI earned the phrase by making the highest quality, most versatile, and consistent materials in the US. To us, the high performance just means doing our job the way we've done our job since 1964.
INSULATION
The company's Construction Foam Division houses the popular brands of American residential and commercial insulation: InsulStar (CC), InsulStar Light (OC), InsulBloc (CC), and InsulStar 1.7 (CC).
EQUIPMENT
We also design and service spray rigs, spray and injection machines, equipment, accessories, and parts. We offer training and "legendary" customer support.
SPF ROOFING
For commercial roofing there is the widely chosen Enduratech brand which features roof armor systems for new roofs, plus roof restoration and coatings.
AGRICULTURAL
For agricultural uses, the company offers the Agrithane brand used on pole barns, hog barns, poultry houses, vegetable and fruit storage, cheese manufacturing, wine holding tanks, feed silos, and so much more.
GEOTECHNICAL
Along the many years of growing the business, NCFI has been the first to develop many innovative products including polyurethane foam for geotechnical applications in the 1980s—what is the NCFI Geotechnical Division today. Our Terrathane product line is the gold standard for concrete lifting, DOT highway repair, pipeline, culvert, foundation, pier, and void fill.
SPACE SHUTTLE AND NASA
We've been recognized for our 35-year partnership with NASA and the United Launch Alliance for excellence as a supply partner for foam insulation for the US Space Shuttle's External Tank Program. We supply SPF for the ULA's newest family of unmanned Delta rockets and the new Space Launch System. We also work with the private space company, Virgin Galactic
NCFI has over 600,000 square feet of manufacturing space in Mount Airy, NC, Dalton, GA, and Houston, TX serving every square inch of America. We also currently have 14 distribution warehouses around the US and one of the safest fleets on American roads.
Company Tags & Service Areas
United States
North Carolina
Mount Airy
27030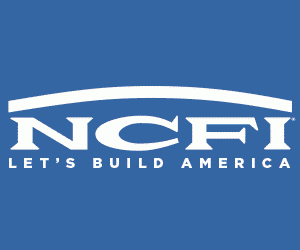 Address:
1515 Carter St. ,
PO Box 1528


Mount Airy

,

North Carolina

27030




United States

Phone:

(800) 346-8229

Fax:
(336) 789-9586