Spray Polyurethane Foam Alliance (SPFA)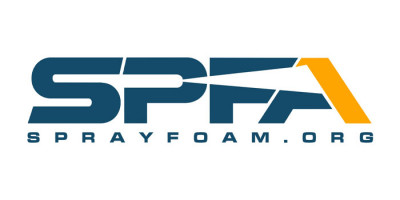 About Spray Polyurethane Foam Alliance
Founded in 1987 originally as the Polyurethane Foam Contractors Division, the Spray Polyurethane Foam Alliance (SPFA) is the collective voice, along with the educational and technical resource, for the spray polyurethane foam industry. Our experienced staff and member-comprised committees provide a wide variety of services to the industry.
SPFA develops tools designed to educate and influence the construction industry with the positive benefits of spray polyurethane foam roofing, insulation, coatings, and specialty installations.
Although the SPFA is a completely independent trade association, we have a strong relationship with the American Chemistry Council's (ACC) Center for Polyurethanes Industry (CPI), along with the Sprayfoam Coalition. These groups have assisted the SPFA to better serve the spray polyurethane foam industry's business needs on local, state, and national issues.
SPFA continues to provide many services to our members and the SPF industry with the following:
Certification Programs on spray polyurethane foam roofing, inspections, building envelope, health and safety, etc.
Technical Literature and Guidelines on spray polyurethane foam roofing, freezers/coolers, tanks and vessels, commercial, residential or industrial insulation, air/moisture control systems, thermal barriers, etc.
800 "Member Helpline" for Technical questions (1-800-523-6154).
Annual Spray Foam Convention and Exposition that brings suppliers, contractors, researchers, and industry experts together to present and discuss the state of industry trends, technology, equipment, and opportunities.
Federal and state advocacy on issues pertinent to the industry and our membership.
Website to communicate information to our members and persons interested in the spray polyurethane foam industry (www.sprayfoam.org ).
Research & development specific to spray polyurethane foam systems, performance, fire safety, and more.
Directory and Buyers' Guide enables end-users to contact our members by type of business and by region.
SPFA helps to identify regulatory and legislative activities and coordinates proactive responses and action.
Substantial member discounts on convention attendance and Professional Certification to incentivize participation, provision of best practices information to empower convention-goers, and utilization of SPFA's Professional Certification Program (PCP).
SPFA is a 501(c)6 trade association, comprised of the SPF value chain including contractors, manufacturers, and distributors of polyurethane foam, related equipment, and protective coatings, inspections, surface preparations, and other services. Our members are professionals who are successful because of their knowledge, experience, and capability in providing long-lasting installations of polyurethane foam systems.
Whatever your relationship with the plastics insulation, roofing, or construction industries, SPFA has benefits and services designed to make your job easier, your employees perform better, your forecast tighter, or your sales figures higher. Whether your interest is helping establish dialogue with code agencies or raising the bar of your own performance, chances are SPFA already has a committee, special purpose group, or division at work on your concern. You'll discover that SPFA is an intricate network of people dedicated to the SPF industry. Join the network, today.
SprayFoam Convention & Expo - Click Above for More Information
The Spray Polyurethane Foam Alliance (SPFA) is the premiere organization representing contractors, manufacturers, and the complete value chain of SPF on safety, technical, educational, advocacy, promotional and other issues. SPFA is a 501(c)6 membership-based technical trade association representing the leading SPF companies in the United States and abroad. SPFA offers superior training opportunities for the industry's contractors through its nationally-recognized accreditation training program. SPFA delivers an annual conference and expo serving SPF professionals, and utilizes its exceptional partnerships in industry to deliver various services for its members, and a unified voice for SPF on insulation, roofing and other applications.
Company Tags & Service Areas
United States
Virginia
Stafford
22554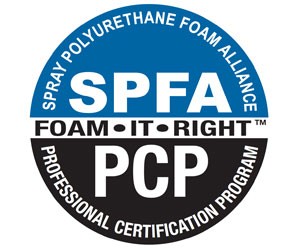 Address:
11 Hope Road, Ste 111 ,
#308


Stafford

,

Virginia

22554




United States

Phone:

800-523-6154

Fax:
(703) 222-5816
Spray Polyurethane Foam Alliance (SPFA)