Chemline Helps Spray Foam Contractors Succeed
Chemline Helps Spray Foam Contractors Succeed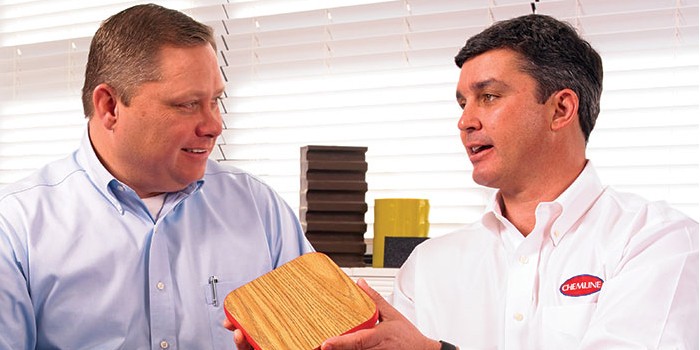 ST. LOUIS, MO – January 29, 2018 – As one of the top-leading, trusted spray foam manufacturer in the industry, Chemline has been helping contractors succeed for over 20 years. Delivering a process that is custom to each client, from the perfect formulation to a flawless application, Chemline's main focus is fitting the customer's individual needs.
The Chemline team provides a unique procedure tailored to each contractor in a step-by-step process to ensure contractors experience the highest quality of customer service throughout the job and after it is completed. Their team of The Society for Protective Coatings (SSPC) and NACE Certified experts are readily available to help and educate all skill levels for those who may be new to the spray foam industry or for veterans who are looking for the best suitable formulas and equipment for specific projects.
Not only will Chemline help you find the correct tools to achieve a spotless application, but they will also provide on-site help and training. Through understanding multiple markets and clientele, the sales and research groups collaborate daily with OEMs, contractors, engineers, and architects to gain as much knowledge as possible to develop unique spray foam solutions.
Customers will receive more than just a product, but a team of experts that will go above and beyond to ensure a successful outcome, no matter how many steps it may take to get there.
With the types of technology and team members on hand, when a contractor comes to them with the characteristics needed for a specific job, the team goes to their database of over 300 products and try to find the right ingredients to make the perfect formula unique to the customer.
Applicable to a multitude of projects, Chemline provides polyurethane and polyurea coatings for steel, concrete, geotextile, fire rate systems, and specialty applications. For contractors who are seeking to accommodate certain needs such waterproofing, abrasion resistance, or an aesthetic look, rigid and flexible foam, as well as cold and hot cast resin technologies are available.
Chemline makes it a priority to understand each application style in order to make the proper recommendations for chemicals and spraying techniques. By providing one-on-one service, their dedicated team is determined to accomplish their main goal – to perfect their formulations, deliver flawless applications, and help contractors succeed.
For more information on Chemline, go to http://www.chemline.net.
*SprayFoam.com does not take editorial positions on particular issues; individual contributions to the magazine express the opinions of discrete authors unless explicitly labeled or otherwise stated. The inclusion of a particular piece in the magazine does not mean that individual staff members or editors concur with the editorial positions represented therein.

RELATED Icynene and Lapolla Merger Brings More To Canadian Construction Market, SWD Urethane Announces Next Generation of Ultra-Low Density Spray Foam, Chemline Offers High-Performing, Environmentally-Friendly Cold Cast Elastomers

Contact Details
Name: Megan Muccigrosso
Email: Email Us
Phone No: 314 254 2722
Disqus website name not provided.
You May Also Like
Chemline Helps Spray Foam Contractors Succeed