Spray Foam Magazine's Late Summer 2023 Issue is LIVE!
Spray Foam Magazine's Late Summer 2023 Issue is LIVE!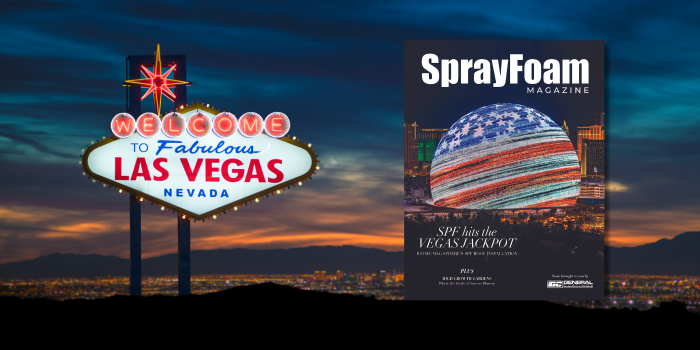 SPRAY FOAM MAGAZINE – August 1st, 2023 – Summer is sizzling, and so is the latest edition of Spray Foam Magazine! Brace yourself for a riveting journey through the incredible world of spray foam, where imagination meets reality and possibilities know no bounds.
From the dazzling lights of Las Vegas to the roaring winds of hurricanes, this issue takes readers on an immersive adventure through remarkable projects that have harnessed the extraordinary potential of spray foam.
Step into the realm of architectural wonder as we explore the MSG Sphere in Las Vegas. Marvel at how spray foam's magic has elevated this iconic structure to new heights, leaving spectators in awe of its breathtaking design.
Venture into the hazy world of the marijuana grow house, where spray foam has revolutionized cannabis cultivation. Witness how foam creates the ideal environment for success, setting a new standard for green innovation.
Mooove over traditional insulation, as spray foam takes center stage on the dairy farm. Cows are living the "moo-velous" life, thanks to foam's insulating prowess, ensuring they enjoy comfort fit for royalty.
In the face of Hurricane Ian's wrath, heroes emerge, armed with spray foam as their secret weapon. Witness the inspiring stories of bravery and resilience as foam proves its worth as a life-saving tool.
Even sacred spaces are not untouched by the wonders of spray foam. Discover how ancient churches are revitalized, cocooned in a divine embrace of insulation, providing serenity to all who enter.
Late Summer 2023 Top Issue Stories
Creating a Roofing System for a Gigantic Sphere, Takes Logistics, Geometry, and a Strong Team
The Superior Qualities of SPF Take it to The Highlife
No Need to Cry Over Spilled Milk when One Insulation Company is on The Farm
Closed-Cell Spray Foam Insulation Stands Alone During Hurricane Season

A Contractor and his Devoted Crew Perform a Miracle
About Spray Foam Magazine: Spray Foam Magazine (SFM) is targeted to a global audience of building construction professionals and energy-conscious readers. It is distributed bi-monthly to applicators, manufacturers, distributors, specifiers, general contractors, architects, engineers, and managers in both the public and private sectors.
Don't miss out, click here to read the digital edition now and stay informed.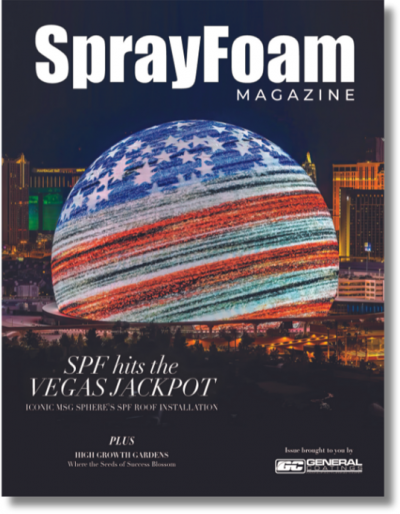 ---
Disqus website name not provided.
Spray Foam Magazine's Late Summer 2023 Issue is LIVE!