Flame Seal Completes Move Into New Facility Just in Time for Sales Growth
Flame Seal Completes Move Into New Facility Just in Time for Sales Growth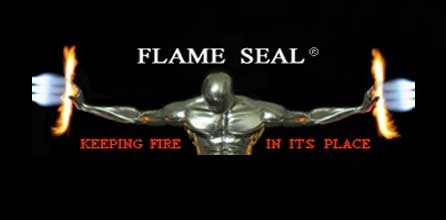 HOUSTON, TX - April 10, 2012 - Flame Seal Products, Inc. has completed the relocation to its new facility at 15200 West Drive, Houston, Texas 77053 (phone numbers will remain the same). Flame Seal's President, Michael Kiser, discussed the journey:
"I am proud to announce that we completed the move to the new facility just in time as planned, and were completely moved as of March 31, 2012. This, as it turns out, was not an easy task! We kept up with production, customer service, testing, etc., as we broke down and moved our offices and production equipment and related systems. I have taken another short video of our new offices, as well as storage and production areas.
"As the winter season came to an end, and the building season began, the events and activities in the Spray Foam Insulation market escalated at a dizzying pace. We set up a booth in one of the most important conferences to date, and responses from contractors, distributors, architects, as well as numerous Spray Foam organizations and manufacturers were difficult to keep up with. The heavy response has demonstrated that all of our hard work to secure our position as the go to supplier for thermal and ignition barrier coatings for that market has paid off. One of the most important developments, as it turns out, was the establishment of our position with Service Partners, Inc. as their exclusive thermal barrier product, and they as a major distributor for Flame Seal.
"Sales are growing steadily, and our customer list grows every single day now. We are working on hiring more personnel, and establishing within our system new control software to help us manage many thousands of new contacts in all aspects of the foam insulation industry. I am also bringing in a new member of our team who will be dedicated to our stock, public awareness, and to help me with communications with our stockholders, since the business now at hand is taking 110% of my time."
About Flame Seal Products Inc.: Flame Seal is the developer and manufacturer of one of the best performing, aerospace-qualified intumescent coatings on the market. Flame Seal modified this technology as Flame Seal-TB™ for thermal and ignition barrier use on Polyurethane Foam Insulation. Flame Seal is now selling directly to foam contractors and applicators, providing as much as a 30% cost reduction. According to the company, Flame Seal-TB is the only product that has passed every attempted Thermal Barrier Room Corner test over closed cell foam with zero failures, and it is the only product to pass every attempted Room Corner Ignition Barrier test (zero failures). For more information, please use the links provided below.
Contact Details
Name: Craig Keyser
Email: Email Us
Phone No: (713) 668-4291
Disqus website name not provided.
Flame Seal Completes Move Into New Facility Just in Time for Sales Growth