Chemline Launches Contractor Services
Chemline Launches Contractor Services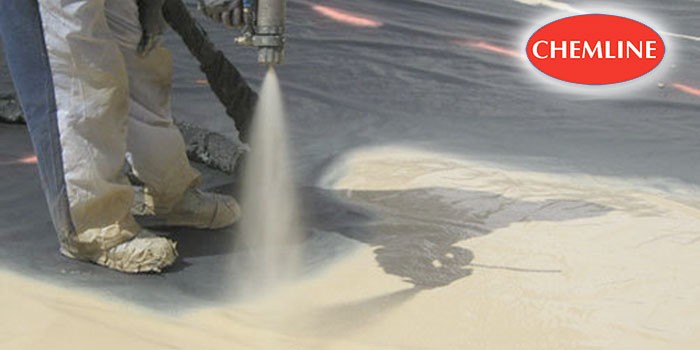 ST. LOUIS, MO – March 23, 2017 – Chemline, a manufacturer of polyurea/polyurethane protective coatings, announced a new dedicated sales team and web page specifically for contractors. The company has served primarily the OEM market for 20 years; adding contractor-focused services is in response to growing customer demand. Proprietary formulations and on-site service distinguish Chemline from other suppliers – for example, a Chemline technician is available to travel to customer sites to train contractors and their employees to properly prep and apply product, and to make sure the coating is working correctly for their application.
As a Top 20 Distributor for Graco spray services, Chemline offers in-house technical services to train contractors in the use of Graco sprayers. They can also deliver equipment and replacement parts quickly.
"We find that most coating problems are in the application, either the equipment or the technique," said John Pantanella, CEO of Chemline. "In addition to helping customers find the right coating up front, our people are available to come to a customer's work site to train employees in the application and use of equipment."
RELATED Graco Launches Ultra® and Ultra® MAX Professional Airless Handheld Sprayers, January Construction Starts Jump 12 Percent, SES Foam Names Downstream Business Management as Key to Spray Foam Business Success
Chemline offers polyurea and polyurethane coatings for steel, concrete, wood, foam and< geotextiles. Chemline products outperform conventional coating materials in terms of durability, providing exceptional protection against corrosion, abrasion, impact and chemical attack. They are also fast set and 100% solids with zero VOCs.
About CHEMLINE: Founded in 1997, Chemline is an industry leader in fast-set polyurethane and polyurea coatings. The company's 100% solids, spray-applied products are used by OEMs and applicators around the world as protective coatings for metal, wood, concrete, foam and other materials. Chemline operates a 180,000 sq. ft. plant at its headquarters in St. Louis, Missouri, with additional facilities in California, Florida, Minnesota and the UK. For more information, please visit www.chemline.net or call 314.664.2230.
Contact Details
Name: Megan Muccigrosso
Email: Email Us
Phone No: 314.254.2722
Disqus website name not provided.
Chemline Launches Contractor Services