Report: Global Overview of SPF & One Component Foam (OCF) Markets
Report: Global Overview of SPF & One Component Foam (OCF) Markets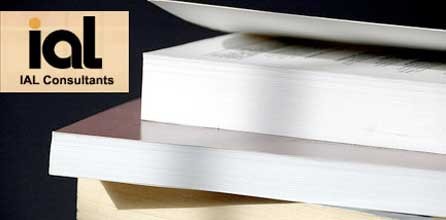 LONDON, UK - April 11, 2012 IAL is pleased to announce the publication of the third edition of its report on the rigid spray polyurethane foam markets. This edition looks at the growth seen in these markets in recent years and expectations of how the market will develop in the challenging economic circumstances.
The leaflet in the following link is designed to provide you with the necessary details about the report, including a table of contents. The report is available from IAL Consultants at a cost of €3,500.
To order a copy, please fax +44 20 8566 4931 with the completed order form. For other information about IAL Consultants and a full listing of their products and services, please visit their website at www.ialconsultants.com where their reports can be purchased by section or in full
About IAL Consultants: IAL Consultants is part of Business Research Group, a global consultancy specialising in marketing research and analysis in industrial and professional markets. It provides research-based solutions that direct business decisions. The Group's main offices are in the United States and the United Kingdom.
Contact Details
Name: Cathy Galbraith
Email: Email Us
Disqus website name not provided.
Report: Global Overview of SPF & One Component Foam (OCF) Markets