Spray Foam Magazine's Fall 2023 Issue is LIVE!
Spray Foam Magazine's Fall 2023 Issue is LIVE!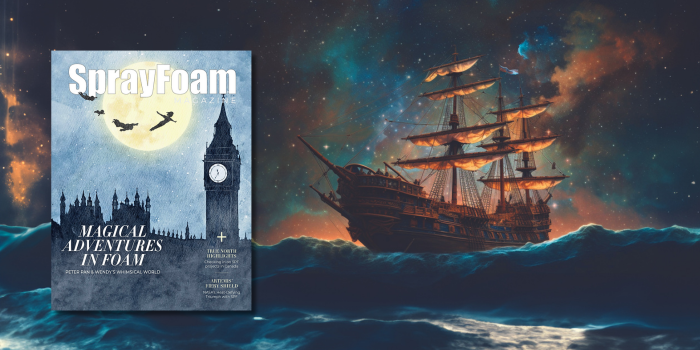 SPRAY FOAM MAGAZINE – Spray Foam Magazine is thrilled to present its enchanting Fall 2023 Issue, available now to industry insiders and enthusiasts. This issue is a treasure trove of stories and innovations, offering a glimpse into the fascinating world of spray foam insulation.
In this issue, readers will be transported into the magical world of Peter Pan and Wendy, where creativity and insulation technology have converged to create an enchanting set design. This extraordinary collaboration showcases how spray foam can transform the ordinary into the extraordinary.
Discover the remarkable transformation of a multi-million dollar Canadian fortress through the power of spray foam insulation. This project not only preserved the historic grandeur of the fortress but also significantly improved its energy efficiency, setting a new standard for heritage conservation.
Embark on an Arctic adventure with a foam insulation tundra buggy that is revolutionizing exploration and insulation solutions. This innovative vehicle is conquering one of the world's harshest environments, showcasing the versatility and durability of spray foam.
Meet a trusted Canadian supplier whose success is built on the pillars of trust, communication, and unwavering commitment to quality service. Their role in the growth of the spray foam industry underscores the importance of strong partnerships.
Experience the future of sustainability with an innovative purple spray foam insulation. Beyond enhancing energy efficiency, this groundbreaking technology contributes to a greener, more sustainable world, aligning perfectly with the industry's eco-conscious goals.
Spray Foam Magazine remains the industry's premier source of inspiration, information, and innovation. The Fall 2023 Issue is an exceptional showcase of the industry's achievements and progress, ensuring readers stay at the forefront of spray foam advancements.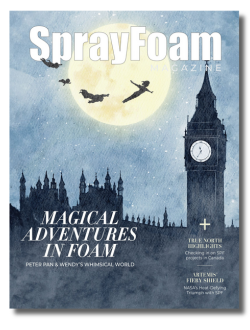 ---
Disqus website name not provided.
Spray Foam Magazine's Fall 2023 Issue is LIVE!