SPI's LPG Proportioner Handles High and Low-Pressure Spray Foam Applications
SPI's LPG Proportioner Handles High and Low-Pressure Spray Foam Applications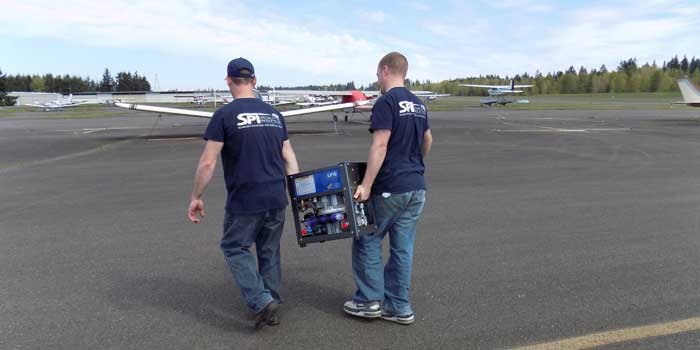 LAKEWOOD, WA – June 11, 2015 – It is no secret that high-pressure, plural-component equipment sustains the majority of spray polyurethane foam projects. Applications stemming from a large, high-pressure proportioner housed inside a spray rig and connected to several hundred feet of hose is a common sight in the SPF industry. While these machines are undoubtedly effective, and may meet the high production capabilities that are often needed, they can also present several challenges. When a jobsite has limited accessibility, the contractor could be exposed to additional expenses such as utilizing a crane or other unusual means to transport or position the large, high-pressure equipment, causing delays in the project schedule, or even keeping the job from happening altogether.
Affordability of mobile rigs, and high-pressure spray equipment can also be a major concern. Whether it is for a seasoned SPF contractor who wants to supplement their existing rig, or for a newcomer just entering the SPF industry, a high-pressure equipment package is a significant investment.
To read the full article on Spray Foam Magazine, please click HERE.

Contact Details
Name: Bonnie Alvarez
Email: Email Us
Phone No: (253) 588-7101
Disqus website name not provided.
SPI's LPG Proportioner Handles High and Low-Pressure Spray Foam Applications