Icynene Spray Foam Insulation Works to Make Homes More Comfortable
Icynene Spray Foam Insulation Works to Make Homes More Comfortable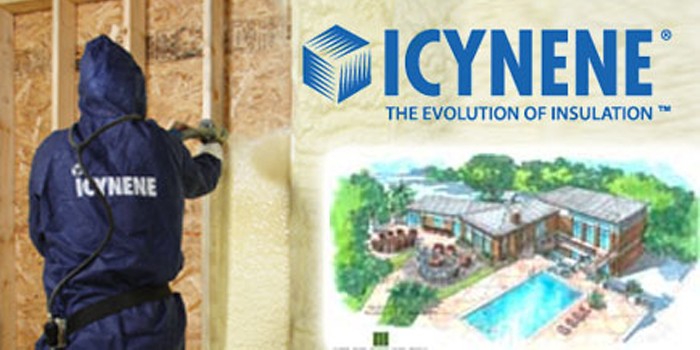 MISSISSAUGA, ON – May 10, 2017 – It's the height of spring cleaning season. Windows are being cleaned, gutters cleared, and perhaps a fresh coat of paint has been applied. While these tasks certainly improve the look of your home, they don't actually make it any more comfortable.
"You don't just want a house, you want a home. That's why people put so much thought and energy into choosing the right furniture and fixtures, paint colours, and décor. So it only makes sense, then, to go beyond the look of the home and also make choices that will help improve your family's comfort throughout the year," says Betsy Cosper, Vice President of Marketing at Icynene. "Icynene spray foam insulation can help in this regard."
RELATED New Online Learning Portal – Icynene University – Launched for Architects Seeking Continuing Education Credits, Icynene ProSeal LE: Efficiency In The Installation And In R-Value, A Home Improvement Solution that Delivers ROI Year Over Year , Icynene Launches New Look, Customer-centric Website
Icynene spray foam insulation can expand up to 100 times its size upon application. This makes it possible to fill every nook and cranny where it is applied, providing air sealing and thermal insulation in one step. Air sealing works to help noticeably limit air leakage, minimizing drafts and cold spots as well as allowing heating and cooling equipment to operate more efficiently.
Learn more about the benefits of spray foam insulation and find licensed contracting professionals at www.icynene.com.
Contact Details
Name: Icynene Marketing Communications
Email: Email Us
Phone No: 855-622-7070
Disqus website name not provided.
Icynene Spray Foam Insulation Works to Make Homes More Comfortable