A River's Source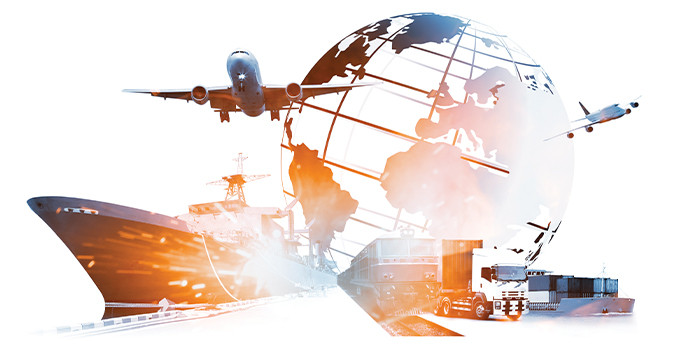 Spray Foam Magazine – Late Summer 2022 – Red River Logistics is a non-asset based full-service logistics TEAM that provides cost-effective truckload, LTL, intermodal, expedited, ocean, air, and warehouse services with a renowned customer care reputation and an emphasis on long-term partnerships. Founded in January 2013, Red River quickly grew from two employees to their current team of 27, plus two agent offices. Their impressive growth continues, in large part, thanks to their spray foam partners. Red River's first cornerstone client was a high-volume spray foam manufacturer, which allowed them to perfect their best practices for arranging and transporting "all things" spray foam — from raw materials to application equipment, and of course, the end products.
Their dedication to each customer and the spray foam industry was apparent, and they soon were transporting freight to their customer's customers, safely transporting over one billion pounds of insulation, urethanes, and polymer products annually. Red River proudly serves over 150 (and growing) spray foam industry clients. They are also proud to be the only logistics member of several spray foam professional organizations, including SPFA, ICAA, and NRCA.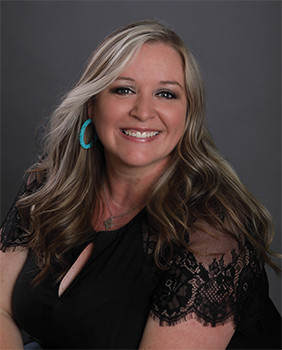 Amy Moss (Director of Sales) – How did you get started in sales? For many years, I sold Scentsy and Pampered Chef, and my good friend Aaron Sanders, founder of Red River, always told me that I could make a full-time career using my part-time sales skills and should come work for Red River. I was at a dead end at my job at the time, so I took a chance and made the career change in 2015. I couldn't imagine doing anything else at this point. I am always thankful that I have Aaron as a friend and mentor.
What day to day responsibilities do you have at Red River Logistics? I wear many hats with Red River, and I love being able to help in every way. Managing the sales team is my main responsibility, along with taking care of my own customers. I support my team with any questions, source carriers for hot shipments, and lots of after-hours help. If I had to say specifically what my responsibilities are, I would say to support in any way I can.
What skills do you need to be a good sales manager? I feel that the ability to listen, support, provide solutions and having empathy are the key to being a good leader. Also, it is important to continue learning along with my team as new situations arise. »
How would you describe your leadership style? I try to stay on the same level as my team, while keeping healthy boundaries. I want my team to be comfortable to approach me with any issue, so having open communication and being available for my team when they face challenges is very important to me.
What can Red River Logistics offer the spray foam industry? We have been shipping for the spray foam industry for over 10 years. I consider Red River not only an industry partner, but we know how most of the manufacturers prefer to ship their products, we know how to ship the product safely and efficiently, we have created countless relationships across the U.S. in this industry, and we have a nationwide network of carriers dedicated to us and our customers.
What is the most challenging aspect of your job? Dealing with all the changes to the logistics industry, particularly due to COVID and fuel increases. Being able to provide quotes based on historical data has always been a useful tool, but for the last two years, it's been an opportunity to learn since this is something we've never dealt with before. However, our strong carrier relationships have allowed us to stay competitive while being fair to the drivers as well.  
As the Sales Manager of Red River Logistics, what has the position taught you about yourself? Stepping outside of my comfort zone to learn new things has given me the ability to take on challenges I typically would have run from in the past. I have grown more confident as a leader and all other areas in my life.
What do you do in your spare time? I am a mom to three amazing kids. My youngest is involved with a ton of extra curriculars and has a creative mind, so if we aren't doing something for dance or show choir, we are making some new trendy things for her to sell. She is quite the little entrepreneur. I am also a huge football fanatic and die-hard Dallas Cowboys fan.
Ryann Black (Director of Managed Logistics) – Why can logistics be a challenge? Logistics and the entire supply chain involve so many factors that are contingent on circumstances that are sometimes out of anyone's control. Being able to thrive and overcome obstacles in a way that strengthens partnerships can be a challenge at times, but once you can hone in on the controllable, finding a solution that adds the most value for the challenge at hand comes quite a bit easier once you filter out the aspects that are out of our control.
What does your job involve? I've been lucky enough to wear quite a few hats at Red River over the years and we've cultivated a team and culture here that I'm so incredibly proud to be a part of. Every role I've taken on within our company has helped me grow into my newest role in the Managed Logistics realm, combining all my favorite aspects of each role I've had to use facts and data to support growth for our manufacturers and shippers.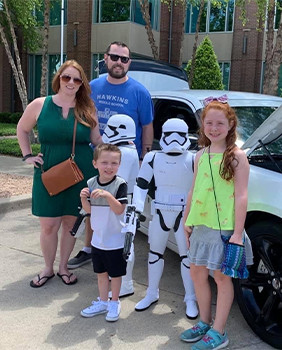 Ryann (left) posing with her family
Has your job changed since the pandemic? I don't think there were any companies or industries that were excluded from the impact of the pandemic. Businesses across the world took a step back to view specific processes, look at how to improve, and adapted or looked to us to help them adapt. Being a part of that consciousness, seeing how our team at Red River came together with such strength and resilience was the most humbling, scary, yet beautiful thing I've ever been a part of.
What has been your greatest logistical challenge, and how did you overcome it? The impact the pandemic brought on was incredibly tricky to navigate. Being amid the unknown yet knowing that many solutions available were not sustainable long-term, was quite the test of agility. It was only through the ability to adapt that we were able to not only overcome but come out stronger.
Is there anything unique about working with spray foam industry logistics? There are so many things that set spray foam industry logistics apart, but none of which could exist without the people. We've learned so much from our spray foam clients, not only about business, but about industry passion. Being a company that works with so many multi-faceted industries, I can say that it's rare to find another industry that has so many people who can match our passion for what they do than in spray foam.
What's your favorite aspect of your job? Helping people, hands down. I can't explain how fulfilling it is to work hard for improvement and then see the results firsthand. Being able to help clients improve their costs, strengthen their relationships with end clients, and use facts and data to give them the peace of mind that they are fully prepared for growth is something I'm incredibly grateful for.
If you could give one piece of advice for someone considering logistics as a career, what would it be? My mentor taught me very early on that your drive is what matters most. If you can figure out what drives you and then look for it in every interaction you have in your career, improvement and adaptability will come easily. Most things can be learned, but your drive and your ability to clock the moments that feed that drive is what catapults an incredibly fulfilling and rewarding career in logistics.
When you are not at work, do you still use your logistical talents? Very much so. The mindset that I've gained from working in such a high paced, solution-driven industry isn't something that I think I'd be able to shake easily. It has helped me approach so many facets of my life from a headspace that is always looking to be better than yesterday.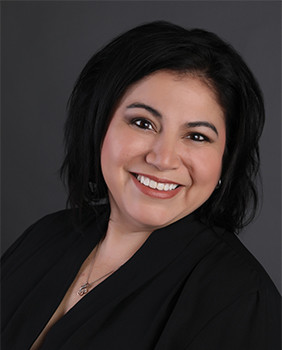 Melissa Vandiver (Customer Service Manager) – What skills do you have that make you a good customer service manager? There are many skills that make a good CS manager, but what I feel makes me a good manager is my communication, patience, and trust with my team and customers. Without the ability to communicate effectively there is a loss of patience on both sides when working through a situation or maneuvering a misunderstanding. In both instances, a manager must be trustworthy in their actions and credible in their words to lead well.
What has been your biggest challenge at work? Finding the balance between being a team leader, as well as a peer within my team. I am a very hands-on manager and would never ask someone to do anything if I had not done or was not willing to do; but as Red River continues to grow and we continue to grow our team, it is more challenging to build that bridge between employee and manager. As this happens, I must make sure that I am actively listening, watching, and growing with my team so we can tackle obstacles and celebrate victories together.
What is your favorite aspect of your job? I love getting to meet our customers face to face. Our industry is very email-, phone-, and text-based and when you can put a face and voice to the words, it is like seeing a friend after a long hiatus. Another favorite aspect is seeing team members overcome specific challenges, mastering them, and continuing to grow their knowledge within the transportation industry.
What is the trait you most admire in yourself? I think one of my best traits is compassion. In the transportation industry I think there are times when we get in a complacent mode and we forget that everyone around us – shippers, receivers, truck drivers, etc. – all have lives outside of a particular shipment, and we should put ourselves in their shoes at times to help understand where they may be coming from.
What has been your happiest moment at Red River Logistics? While the COVID Pandemic took us through a time of uncertainty, one of my happiest moments at Red River was the day we all returned to the office after almost 18 months of working remotely. It was truly one of those surreal days where you look around at all the people that for a time you were not sure what our future held, but then taking a breath and seeing what a great team and company we have and how grateful we are for our Red River family.
What do you do in your spare time? I come from a very close-knit family, so I enjoy spending my free time with friends and family, especially my two grandchildren Sophia and Aiden.
The transport and logistics sector are a vital component of the economic health of many industries, including spray foam. Companies like Red River Logistics have managed to master their logistical skills with attention to detail, great customer service, and hiring a balanced and varied team who work like a well-oiled machine. Keep up the good work.

Disqus website name not provided.