Your Guide To SprayFoam 2023 Convention & Expo
Your Guide To SprayFoam 2023 Convention & Expo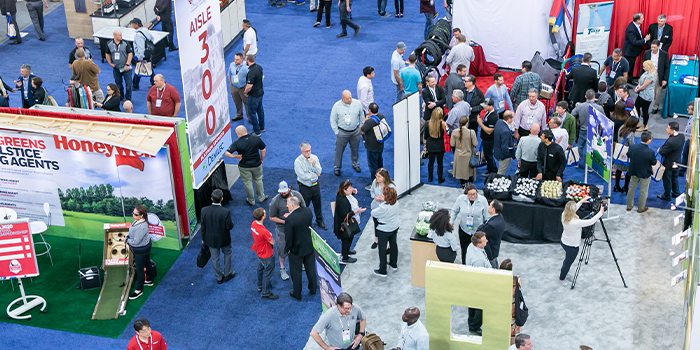 Spray Foam Magazine – The world's largest convention dedicated to all things spray foam returns to sunny Daytona Beach, Florida February 12 through 15. SprayFoam 2023 Convention & Expo promises to be another action-packed event with many returning fan favorite features, as well as all-new attractions. Here is a guide to this year's show.
PRE-CONVENTION ACTIVITIES
The action kicks off Sunday, February 12 with numerous SPFA Professional Certification Program Exam Preparatory Courses including: SPF Assistant, SPF Insulation Master Installer, and SPF Roofing Master Installer. On Monday, February 13, additional certification exam preparatory courses include: SPF Insulation Installer, SPF Roofing Installer, SPF Insulation Project Manager, and SPF Roofing Project Manager. Free Professional Certification Field Exams, as well as the all-new Field Exam Experience, in-person guidance for certification candidates of what occurs during Field Exams, are taking place February 11, 12, and 13.
Two co-located events are also on February 12 and 13 - ABAA Certified Applicator Training and the Building Science Fundamentals Seminar with Dr. Joseph Lstiburek, about designing and building durable, energy efficient, affordable, healthy buildings.
Football fans will be at The Big Game Watch Party on Sunday and golfers are participating in the annual Golf Tournament on Monday.
CONVENTION DAYS
The official convention starts on Valentine's Day with Continental Breakfast, followed immediately by the General Session, Welcome Address, SPFA President's Message, and Keynote with Marcus Sheridan, a web marketing guru who Forbes called one of "20 Speakers You Don't Want to Miss."
The 17th Annual SPFA National Industry Excellence Awards Ceremony and Luncheon will be held after two sets of Educational Breakout Sessions. The Exhibit Hall opens Tuesday afternoon (February 14). The final day of the show features another Continental Breakfast, three sets of Breakout Sessions, the Contractor-only Working Lunch, the Exhibit Hall and Close Out Reception.
Register and download the event agenda at www.sprayfoam.org/sprayfoam23. Times, details and locations of all features mentioned above are listed on the official agenda. Badge pick-up and registration is open from 7:00am-5:00pm everyday. We look forward to seeing you at the Ocean Center in Daytona Beach! When social posting from the show, use the official hashtag #SprayFoam2023.
SPFA thanks event sponsors:
PLATINUM SPONSOR: Huntsman Building Solutions;
GOLD SPONSORS: General Coatings Manufacturing Corp., Universal Polymers Corporation, Thermoseal, Honeywell, SES Polyurethane Systems, Accufoam & Gaco;
SILVER SPONSORS: Carlisle Construction Materials & NCFI Polyurethanes;
BRONZE SPONSORS: BASF, Natural Polymer, The Handcrafted Hose Company & SWD;
NATIONAL INDUSTRY EXCELLENCE AWARDS PRIZE SPONSORS: Arkema & Evonik;
PREMIER MEDIA SPONSORS: Sprayfoam Professional, Sprayfoam, Roofing Contractor, Walls & Ceilings magazines;
MEDIA SPONSORS: CoatingsPro & Roofing magazines; and Industry Partners – NRCA & International Roofing Expo.
ABOUT THE AUTHOR
Rick Duncan Ph.D., P.E is the Executive Director of the Spray Polyurethane Foam Alliance (SPFA), the host of SprayFoam 2023 Convention & Expo and the industry's leading organization representing contractors, material and equipment manufacturers, distributors and industry consultants.
For use by SprayFoamMagazine.com & Spray Foam Magazine

---
Disqus website name not provided.
Your Guide To SprayFoam 2023 Convention & Expo