Spray Foam Magazine Turns Focus to the Contractor in Latest Published Issue
Spray Foam Magazine Turns Focus to the Contractor in Latest Published Issue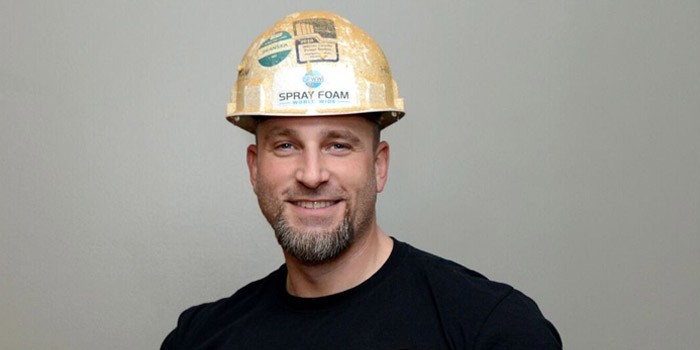 JUPITER, FL – March 5, 2018 – Spray Foam Magazine gears up for the spring season with the debut of the March/April issue. The latest edition is now available to read for free online and in the Spray Foam Magazine's mobile app, which can be downloaded for free on smartphones and tablets.
The March/April Issue places a strong emphasis on the backbone of the spray foam industry – the contractor. The special section entitled "Connecting With The Contractor" features different business owners and spray foam installers that strive to give back to the spray foam community in their own way.
The issue also highlights some recent, unique spray foam applications from all over the country, advances in respiratory safety, and latest marketing trends.
"Contractors keep our industry strong, and we felt inclined to give recognition to a few of those who work so hard at giving spray foam a good name through each job they take on," says Managing Editor Juan Sagarbarria.
Click Above to Read the Latest Issue
Highlights from the March/April 2018 Issue
To subscribe to Spray Foam Magazine and have the latest issues emailed directly to you as soon as they're published, please visit https://sprayfoam.com/subscribe
In addition to the new release of Spray Foam Magazine's March/April Issue, changes are happening at the headquarters of Spray Foam Magazine/ SprayFoam.com! For a long time now we have had two websites, SprayFoam.com that is used for daily news, listings, events, stories, and more, while Sprayfoammagazine.com was formerly utilized to showcase the content of each bi-monthly issue of Spray Foam Magazine. In order to simplify the user experience, we have decided to merge the two and utilize SprayFoam.com as the official website for all of our content. As the leading news source and publication of the spray foam industry, we strive to provide the latest information to our audiences as quickly and easily as possible, and are confident that this merger will be able to do so for our readers!
About Spray Foam Magazine: Spray Foam Insulation & Roofing Magazine is targeted to a global audience of building construction professionals and energy-conscious readers. It is distributed bi-monthly to applicators, manufacturers, distributors, specifiers, general contractors, architects, engineers, and managers in both the public and private sectors. For more information or free instant access, please use the links provided below.

Disqus website name not provided.
Spray Foam Magazine Turns Focus to the Contractor in Latest Published Issue