Spray Foam Magazine Releases Late Summer Issue 2022
Spray Foam Magazine Releases Late Summer Issue 2022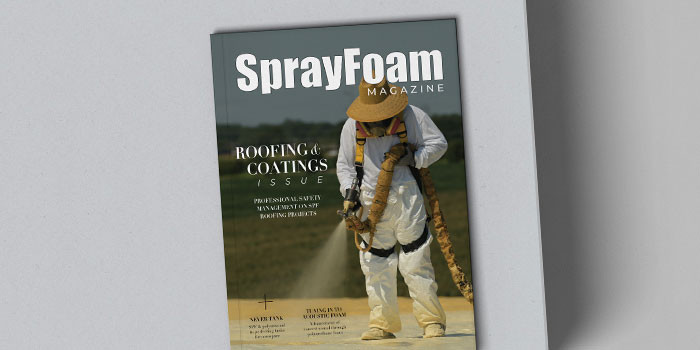 JUPITER, FL – August 1, 2022 – This Late Summer 2022 issue of Spray Foam Magazine heads to the rafters to explore roofs and coatings. One of the most intriguing aspects of architecture is the roof; let's face it, without it, no matter how much foam we put in the walls and crawl space, we are going to get wet. Its function is to protect against the weather and extreme temperatures. From flat, pitched, vaulted, and domed to combination roofs, they are all distinguished by technical, economic, or aesthetic and ecological reasons. Whether the influence of place or environment, roofs take the brunt of many factors. So, the correct materials, coating and insulation need to be considered when building or fixing them.
The Spray Foam Magazine Team (SFMT) headed to Nigeria to investigate how a failed membrane caused a big roof leak in a national treasured building, and how a specific coating helped fix the issue. With a job well done, we waved goodbye to the Western coast of Africa and headed to Florida's East Coast. It's there we got all tanked up on aerospace, and how closed-cell SPF and elastomeric coatings are assisting in the exploration of space.
Leaving the south Florida sunshine we fly across the pond, put on our wellington boots, and headed to a famous music festival. The SFMT was pumped to listen to the amazing sounds coming from speakers that have a special type of polyurethane audio foam in them!
Late Summer 2022 Issue Highlights:
About Spray Foam Magazine: Spray Foam Magazine (SFM) is targeted to a global audience of building construction professionals and energy-conscious readers. It is distributed bi-monthly to applicators, manufacturers, distributors, specifiers, general contractors, architects, engineers, and managers in both the public and private sectors.
---
Disqus website name not provided.
Spray Foam Magazine Releases Late Summer Issue 2022