Profoam Corporation Is Actively Seeking Used Rigs
Profoam Corporation Is Actively Seeking Used Rigs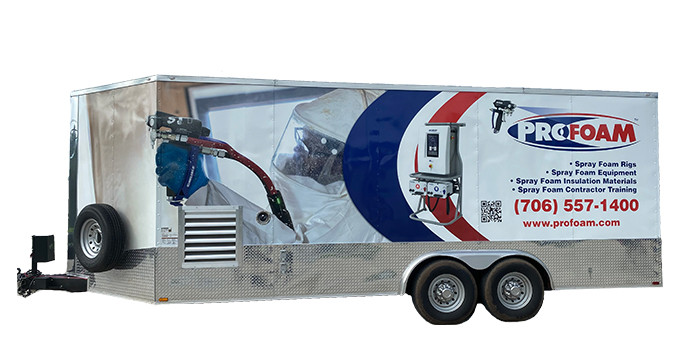 RUTLEDGE, GA – February 18, 2022 – Profoam Corporation, a leading manufacturer of custom turnkey spray foam rigs and supplier of spray foam materials and roof coatings, is actively searching for well maintained pre-owned spray rigs for purchase or trade in.
If you're considering upgrading your fleet, upgrading your proportioner or possibly downsizing your fleet, Profoam is here to help. We offer PMC, Carlisle and Graco SPF equipment along with our customized mobile spray rigs to help any SPF contractor with the equipment solutions they need.
For more information, please contact us at (706)-557-1400.
Profoam Corporation
145 Newborn Rd
Rutledge, GA 30663
Contact Details
Name: Richard Medford
Email: Email Us
Phone No: 706-557-1400
---
Disqus website name not provided.
Profoam Corporation Is Actively Seeking Used Rigs