Patience, Perseverance, & Excellence
Patience, Perseverance, & Excellence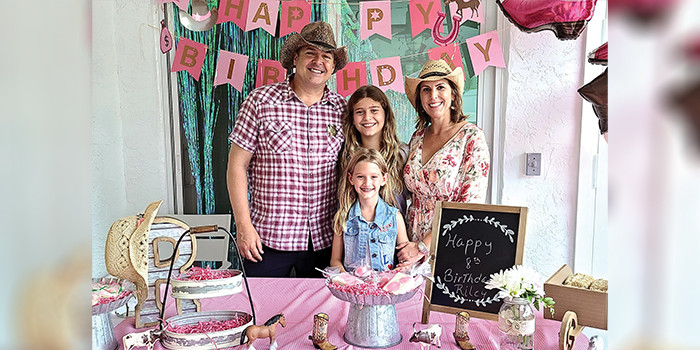 Spray Foam Magazine - Winter 2021 – The owner of Spray Foam Gear, Phil North, is originally from Miami and a fourth generation south Floridian. After spending years in the spray foam industry, he set up his own business with the objective of providing quality SPF products, great service, and competitive prices. The Spray Foam Magazine team spoke with Phillip about navigating his business through the pandemic, the key to his business success, and how listening to customers is paramount to the Spray Foam Gear business model.
How did you get started in the spray foam industry? I began working in the industry in 2006 doing sales and estimates on the east coast of Florida for Alpha Spray Foam, who are based on the west coast of Florida in the city of Venice.
Why did you start Spray Foam Gear? SprayFoamGear.com was started as an alternative source for products and to provide a one stop shop for affordable SPF supplies.
Who has been your mentor? I have several mentors, however, the best advice and guidance I receive on life and business is given by my brother, Darrell North. His career path includes construction management, home builder, and general contractor. He was also a missionary in Peru for seven years and is currently in the home lending business. I am continually inspired by his wisdom, experience, and motivation.
Do you have a favorite quote that you try to live by? A rule I live by is one my mother shared with me early in life: Do unto others as you would have them do unto you.
Is it a challenge to keep up with the ever-changing PPE and safety gear requirements? When it comes to PPE, experienced spray foam professionals know exactly what they need and which type of products they prefer using. For example, a clear lens is needed while spraying foam and we carry four different products to achieve this: Advanz Lens Covers, Peel Offs, Insulation Release, and Turkey Bags. The challenge is keeping our prices down and we do that by sourcing our products through wholesalers that we have developed strong relationships with since 2007. We're also extremely receptive to our customers' feedback and input; several of our customers have suggested products that we now carry.
What challenges have you overcome during the pandemic? The pandemic has certainly affected us and most of the spray foam industry. We have been forced to adapt to the current conditions. The scarcity of materials has haunted many suppliers, delayed construction, upset the supply chain, and caused quite a disruption. PPE costs have nearly doubled and we have had to compete against hospitals and government agencies for inventory. We began distributing foam in early 2021 and the foam shortage resulted in having to remove it from our website temporarily. With patience and persistence, we waited out the pandemic knowing that things would get better, and they have. We now work with a small distributor and sell foam on a limited basis. In the current environment, to adapt is to overcome.
What are the key features you must possess to be a small business owner? Problem solving skills are key. I've found that being flexible and creative are indispensable.
What are your key qualities that help you thrive in the spray foam industry? We never lose sight of the fact that customer service and communication must be a primary focus. That, plus having truly high-quality products and a satisfaction guarantee, is what we're known for.
How is Spray Foam Gear unique? Spray Foam Gear offers free shipping on every order with no minimum purchase in the lower 48 states. Our wearable products are configurable to specific sizes and preferences. In addition to premier retail items, we also carry affordable non-OEM aftermarket products to help reduce operating costs for our customers.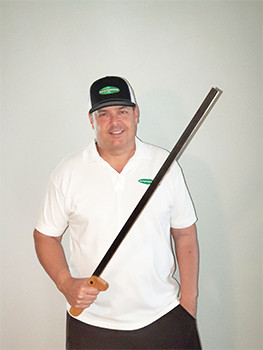 Phil North, owner of Spray Foam Gear, proudly displaying one of Spray Foam Gear's most popular items– the 36-inch open- cell hand saw.
Do you have a best-selling product and if so, what is it? Currently, our bestselling product is the 36-inch open-cell hand saw. From the custom cut hardwood handle to the six teeth-per-inch steel blade, this product is 100% made and assembled in the USA.
Family is important at Spray Foam Gear, please explain? Unlike many spray foam insulation businesses, we pride ourselves in being family owned and operated and look forward to serving other families with their spray foam goals. Although business is a priority, God and family come first. It's that simple.
What's your vision for the future of your company? Our vision is to expand from our small warehouse and bring foam back onto our website and into our warehouse. This would allow us to be a true one-stop shop for spray foam professionals in South Florida, yet still serve our growing customer base nationwide.
Chatting with Phillip was a pleasure and an inspiration too. His positive attitude and determination are sincere and that's what makes this small business owner successful and worthy of a nod of acknowledgment from the industry.

Disqus website name not provided.
Patience, Perseverance, & Excellence