SprayWorks Prevents Price Increases Due to Material Costs by Improving Barrel Blazer
SprayWorks Prevents Price Increases Due to Material Costs by Improving Barrel Blazer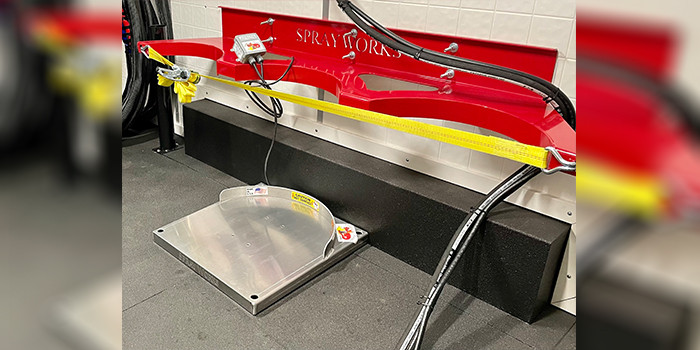 Kent, OH – January 7, 2022 – SprayWorks Equipment, a leading specialist in single and plural component equipment, training, rigs, and parts, has redesigned the Barrel Blazer – a 55-gallon drum heater for polyurethane and polyurea materials.
With recent price increases in materials, SprayWorks was looking for a way to keep prices down for the Barrel Blazer. Adding fabrication to in-house services allowed outsourcing costs to decrease. Additionally, material use has been significantly reduced resulting in decreasing total weight of the Barrel Blazer by nine pounds. With improved design and decreased material use, heat circulation also improved.
"Material surcharges have been a real challenge over the last year," says Jeremy Davidson, VP of Production, SprayWorks Equipment Group. "The last thing we wanted to do was raise the end-cost for our customers, so we came up with a solution that kept the cost level and delivered a better-quality product."
About SprayWorks Equipment Group
SprayWorks Equipment Group is a spray foam and polyurea company, supplying equipment, training, material, mobile rigs, and parts – and a distributor for PMC, Graco, Gusmer, Titan, TriTech, and MiTM equipment. With nearly 100 years of combined experience, SprayWorks has knowledge in commercial and residential buildings, bridges, and infrastructure. SprayWorks provides training and education for new contractors and equipment operators; open cell, closed cell, polyurea & coating applications for interior & exterior building envelope design, waterproofing, below grade, bridge deck, barge, secondary containment all types of roofs and structures. For more information, visit Store.SprayWorksEquipment.com or YouTube. Call 330-587-4141.
Contact Details
Name: Jennifer Hristovski
Email: Email Us
Phone No: 614-454-1981
---
Disqus website name not provided.
SprayWorks Prevents Price Increases Due to Material Costs by Improving Barrel Blazer