Global Coatings Company PPG Reports Record Sales and Earnings
Global Coatings Company PPG Reports Record Sales and Earnings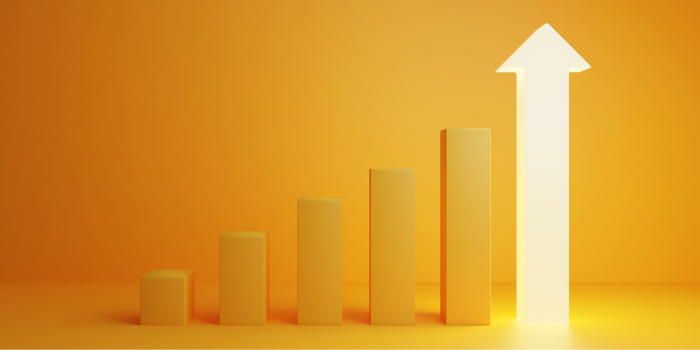 Spray Foam News – July 24, 2023 – Global coatings company PPG released its second-quarter earnings report late Thursday (July 20), reporting $4.9 billion in net sales—approximately 4% higher than this time last year. Net income for the second quarter came in at $490 million with adjusted net income landing at $534 million.
PPG also notes that, compared to Q2 of 2022, selling prices increased by 6%, but sales volumes were down by 3%.
The company points to their diverse portfolio, which reportedly helped deliver record sales and earnings in the second quarter.
While the overall global industrial demand was "lackluster," several of PPG's technology-advanced businesses and brands reportedly once again delivered strong growth. In particular, the company points to the aerospace, automotive original equipment manufacturer (OEM), automotive refinish coatings and the PPG Comex businesses.
"We made excellent progress in restoring operating margins toward our prior historical profile, as we sharply improved year-over-year segment margins by 330 basis points. Additionally, we demonstrated one of our long-standing legacies of strong cash generation with record operating cash flow for the first half of the year, and we are targeting further working capital improvements in the second half of the year, specifically in raw materials inventory," wrote Tim Knavish, PPG president and chief executive officer.
By Segment
In the Performance Coatings segment, PPG reported $3.04 billion in net sales, compared to $2.93 billion in the same period last year in a 4% increase. Segment income came in at $537 million, compared to $446 million in 2022.
Within the Performance Coatings segment, the company noted that net sales increased through higher selling prices in all businesses and favorable foreign currency translation that "more than offset" lower sales volumes.
Demand for PPG's aerospace products reportedly remained robust across all product categories as the business delivered record sales, aided by low-teen percentage sales volume growth year-over-year. PPG Comex also delivered another record quarter, continuing to benefit from a growing Mexican economy and its "well-established" brand.
Organic sales in the U.S. architectural coatings business were reportedly solid in the professional paint channel, especially for non-residential activity, though offset by continuing soft do-it-yourself demand.
Demand for architectural coatings in Europe also remained at lower levels with sales volumes down about 10% on a year-over-year basis from reduced remodeling activity and weak regional consumer confidence. Automotive refinish coatings organic sales increased by a mid-single-digit percentage led by higher global selling prices and sales volume growth in the U.S. where demand neared pre-pandemic levels.
Organic sales in the protective and marine coatings business improved by a high single-digit percentage, PPG reports, with contributions from higher selling prices and sales volumes compared to the second quarter of 2022.
The Industrial Coatings segment's net sales increased by about 4% coming in at $1.83 billion compared to $1.76 billion year-over-year. Segment income landed at $250 million, 60% higher compared to $156 million this time last year. This was primarily driven by higher selling prices across all businesses, partially offset by lower sales volumes, the company says.
Automotive OEM coatings organic sales were higher by a mid-teen-percentage with solid growth in all major regions from increases in both sales volumes and selling prices, according to the release. Though global industry growth rates have improved in the first half of 2023, they remain "well below" pre-pandemic levels, PPG predicts.
Packaging coatings organic sales, however, were lower by a mid-single-digit percentage as higher selling prices were offset by lower sales volumes from soft demand in each major region and most product categories.
Other Numbers, Q3 Outlook
The company had cash and short-term investments totaling approximately $1.3 billion at the end of the quarter and net debt of $5.6 billion. The company notes that acquisition-related synergies and business restructuring programs delivered about $15 million of incremental cost savings.
"Looking ahead, we anticipate that the global macroeconomic environment will remain generally consistent with the second quarter including continued tepid global industrial production, along with some incremental slowing in U.S. architectural residential repaint due to significantly lower existing home sales," said Knavish.
"Given the strength and momentum we have experienced year to date in several of our businesses, such as aerospace coatings and automotive OEM coatings, we expect our diverse portfolio mix to provide us with continued resiliency."
Lastly, the company expects that the effective tax rate for the third quarter 2023 to be between 23% and 24%, higher than the third quarter 2022 mainly due to nonrecurring discrete tax items the prior year. PPG projects that total organic sales for the third quarter will go up by a low single digit percentage, while the adjusted EPS to go to $1.85 to $1.95 per share.
Disqus website name not provided.
Global Coatings Company PPG Reports Record Sales and Earnings