Utah Building Code Gets Updated for Energy Efficiency with the Help of Huntsman
Utah Building Code Gets Updated for Energy Efficiency with the Help of Huntsman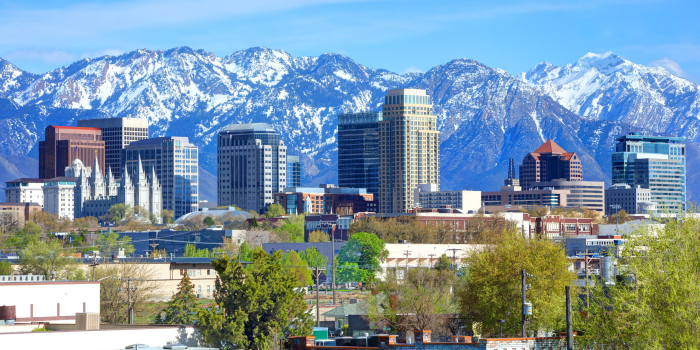 THE WOODLANDS, TX – July 17, 2023 – Huntsman Building Solutions (HBS), a leading provider of innovative insulation solutions, has worked closely with the Utah Uniform Building Code Commission, Utah Home Builders Association, Representative Cal Musselman, and Senator Curt Bramble to drive significant changes to Utah's energy efficiency requirements. The collaborative efforts, spanning 2022 and 2023, aimed to bolster air quality, reduce greenhouse gas emissions, and lower energy bills in the state.
As a result of these productive conversations, key energy efficiency updates were integrated into Utah's Building Code through the passage of House Bill 532. The bill, which was signed into law by Governor Cox, includes two provisions that promote the use of spray foam insulation.
The first provision involves promoting the installation of ductwork in conditioned spaces. HB 532 creates a new prescriptive insulation requirement for air-impermeable insulation applied to the roof deck. By implementing this measure, Utah aims to enhance overall energy efficiency, without increasing home costs, in buildings across the state. "One of the critical aspects of our talks was to find practical solutions that promote both energy efficiency and sustainable insulation options without impacting affordability," stated HBS's Chief Strategy Officer Doug Brady. "We are proud that our collaborative efforts have led to the inclusion of specific provisions that highlight the benefits of spray foam insulation in improving energy efficiency in Utah buildings."
The second provision is the lowering of the statewide airtightness standard. Utah has reduced the allowable air changes per hour at 50 pascals (ACH50) from 5.0 to 3.5. This change promotes energy conservation and reduces unnecessary energy consumption in single-family homes. "By working hand in hand with key stakeholders and policymakers, we have been able to shape important updates to Utah's energy efficiency regulations," said Brady. "These changes will not only contribute to a more sustainable future but also create long-term benefits for Utah residents."
HBS's commitment to proactive engagement has been instrumental in shaping these impactful energy efficiency updates to Utah's Building Code. By fostering a collaborative environment and leveraging expertise in insulation solutions, HBS has played a vital role in helping to advance Utah's energy efficiency objectives. We applaud the leadership of Representative Musselman and Senator Bramble on this important issue.
With these changes, Utah is poised to make significant strides in environmental sustainability, enhancing air quality, reducing greenhouse gas emissions, and promoting cost savings for residents and businesses alike.
About Huntsman Building Solutions:
Huntsman Building Solutions (HBS) is a leading provider of innovative insulation solutions, offering a comprehensive portfolio of spray polyurethane foam (SPF), energy-saving coatings, and roofing systems. With a commitment to sustainability and energy efficiency, HBS delivers cutting-edge insulation products that help create comfortable, resilient, and sustainable built environments.
About Huntsman:
Huntsman Corporation is a publicly traded global manufacturer and marketer of differentiated and specialty chemicals with 2020 revenues of approximately $6 billion. Our chemical products number in the thousands and are sold worldwide to manufacturers serving a broad and diverse range of consumer and industrial end markets. We operate more than 70 manufacturing, R&D and operations facilities in approximately 30 countries and employ approximately 9,000 associates within our four distinct business divisions. For more information about Huntsman, please visit the company's website at www.huntsman.com. 
For use by SprayFoamMagazine.com & Spray Foam Magazine
---
Disqus website name not provided.
Utah Building Code Gets Updated for Energy Efficiency with the Help of Huntsman