Elevate's Successful Rebrand Fuels Continued Growth and Expansion
Elevate's Successful Rebrand Fuels Continued Growth and Expansion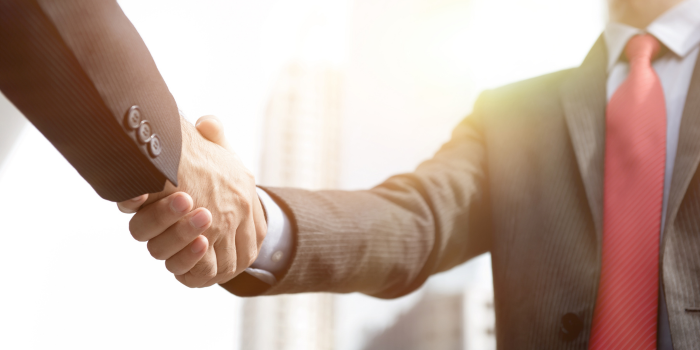 NASHVILLE, TN – August 30, 2023 – Elevate™, the premier provider of commercial roofing, wall and lining systems, is thriving and growing after its acquisition by Holcim and subsequent rebrand in June 2022. Through plant improvements, new manufacturing locations, capital investments, vertical integration and supply chain improvements, Elevate continues to expand its offerings while upholding the legacy Firestone brand's commitment to the highest standards in the industry.
"For over four decades, our brands and products have been recognized across the industry. Today, we continue that tradition as Elevate with our focus on products, people and the planet – providing the highest quality solutions to solve shared challenges and evolve how we build for tomorrow," said Kristin Beck, President of the Americas Commercial Roofing Systems & Lining business unit at Holcim Building Envelope. "This is an exciting growth period as we invest in the brand and leverage synergies across the Holcim Building Envelope portfolio."
Plant Improvements and New Locations
Since the acquisition, Elevate has grown through strategic investment in operational improvements, increasing manufacturing capacity, and establishing new locations. Expanded production of metal roofing products is underway at plants in Corsicana, Texas, and Jacksonville, Florida, and asphalt production is also expanding to the West Coast to meet growing market demand. In addition, a new state-of-the-art facility in Salt Lake City, Utah, is slated to open later this year, providing expanded ISOGARD™ and metal production, as well as establishing a new distribution center to better serve customers in the West.
In response to customer feedback, the brand has also reactivated EcoWhite EPDM and RubberGard™ EPDM SA, providing customers with time-tested and proven solutions for reflective EPDM and self-adhered roofing membranes.
Capital Investments and Vertical Integration
Growth and improvement strategies extend beyond plant expansion and product innovation. Elevate is making substantial capital investments and prioritizing vertical integration, with plans to expand the types of products produced at the Prescott, Arkansas, EPDM plant and the Muscle Shoals, Alabama, TPO facility.
Holcim has invested $25 million to modernize infrastructure at Prescott – by teammate count, the largest of all Holcim Building Envelope plants. The enhancements aim to improve safety, quality, and production capacity by automating processes and removing ergonomic challenges, without cutting jobs or raising costs. Investments of nearly $12 million have also been made at the Muscle Shoals plant to streamline Elevate TPO SA production by converting to a single-step process with in-line coating, improving both the quality and production capacity.
Leveraging technologies through acquisitions is another key element of this journey. The acquisitions of Malarkey Roofing Products, Polymers Sealants North America, and Duro-Last continue to strengthen the full line of Holcim Building Envelope product offerings, expertise and knowledge in roofing technology, and vertical integration.
Supply Chain Improvements
The final component of Elevate's growth strategy involves logistical improvements to its supply chain. By diversifying suppliers of raw materials and sourcing from multiple vendors, Elevate has increased the reliability of its supply chain and is helping to keep costs more manageable for customers.
"Holcim Building Envelope and the Elevate brand are not just in the business of manufacturing roofing products; we're in the business of building trust, partnerships and a better future," said Beck. "Our continued investment in the building envelope space shows our deep commitment to the industry, bringing the highest quality and most comprehensive line of roofing materials to the market. Our vision is to make a difference in the world, with sustainability at the core of everything we do."
For more information, please visit HolcimElevate.com or contact your local sales rep.
About Holcim Building Envelope
Holcim Building Envelope delivers high-performance solutions that make the entire building envelope more sustainable for customers around the world. We are committed to raising the standards of building solutions by delivering superior quality and innovation while addressing industry needs. Our offerings cover a comprehensive range of residential and commercial roofing, wall and lining systems, insulation, and adhesives, coatings, and sealants for a variety of industries from construction to marine and aerospace. Our powerful portfolio of brands includes Gaco, GenFlex, Malarkey Roofing Products, Duro-Last, and Elevate, the new name for Firestone roofing, wall and lining systems.
About Holcim
Holcim builds progress for people and the planet. As a global leader in innovative and sustainable building solutions, Holcim is enabling greener cities, smarter infrastructure and improving living standards around the world. With sustainability at the core of its strategy, Holcim is becoming a net zero company, with its people and communities at the heart of its success. The company is driving circular construction as a world leader in recycling to build more with less.
Disqus website name not provided.
Elevate's Successful Rebrand Fuels Continued Growth and Expansion