Achieve Higher Yields and Cost Savings with Dow VORASURF™ 504 Surfactant
Achieve Higher Yields and Cost Savings with Dow VORASURF™ 504 Surfactant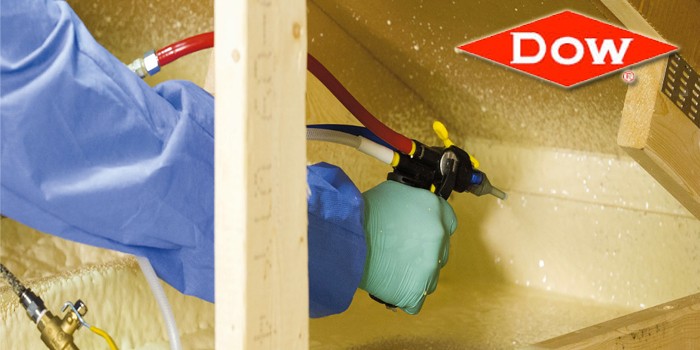 MIDLAND, MI – July 6, 2016 – The high-performance non-silicone organic surfactant VORASURF™ 504 from Dow enables enhanced energy efficiency in polyurethane and polyisocyanurate (PIR) foam insulation systems. When formulated and processed properly, systems with VORASURF™ 504 can achieve higher foam yield and higher compressive strength than with other types of surfactants; this leads to cost savings for builders, savings for home/building owners and a more sustainable world.
Under Dow's InsulationScience portfolio, VORASURF™ 504 provides the following proven advantages:
Higher yield – Systems with VORASURF™ 504 yield more foam and therefore give better utilization of chemicals.
Increased compressive strength – Foam with VORASURF™ 504 can achieve higher compressive strength at the same density.
More stable emulsion – Emulsion with VORASURF™ 504 lasts much longer than with other surfactants and therefore provides manufacturing flexibility.
Easier mixing - VORASURF™ 504 is an excellent emulsifier and requires minimal energy to form an emulsion solution of various polyols and hydrocarbons.
Improved synergy – Can be pre-blended with polyester or polyether polyols to improve their compatibility in various systems and enhances their performance.
Safety – Special EH&S equipment is not needed to prevent gases from being released to the environment, unlike other silicone surfactants.
VORASURF™ 504 has also passed the requisite building and fire performance tests, which makes it ideal for construction where fire resistance is needed.
RELATED Spray Foam Systems Presents New Equipment that Streamlines the Insulation Industry , New Study Suggests Strong Outlook for Green Homes, Sprayfoam 2016 Announces Keynote Speaker Richard Rawlings
Visit www.dowpolyurethanes.com for more information.

Contact Details
Name: Kara Beson
Email: Email Us
Phone No: 1 989 636 4084
Disqus website name not provided.
Achieve Higher Yields and Cost Savings with Dow VORASURF™ 504 Surfactant