SprayWorks Offers Online Spray Foam Training for Free
SprayWorks Offers Online Spray Foam Training for Free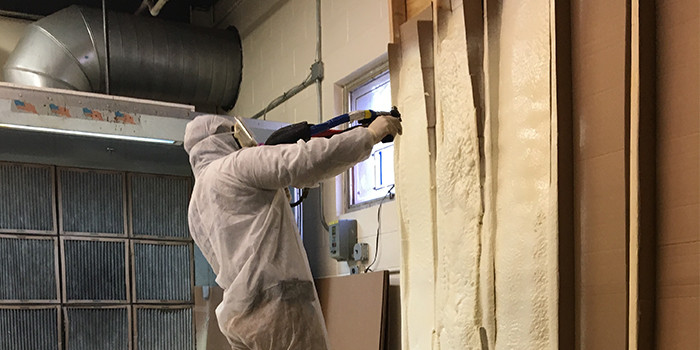 Canton, OH – March 8, 2020 – SprayWorks Equipment is launching its new free online spray foam training, titled Introduction to Insulation Spray Foam. The free training is a first step for new foamers or new business owners looking to understand the basics of spray foam.
The new online training includes the following features;
One-step registration and saved steps to allow students to return when it's convenient
A new graphic, rich environment that works quickly and makes learning clear and concise
Automatic certificate of completion with a successful score of 80% or above
"Our online training offers a free first-step for those interested in starting a spray foam business," says Dave Penta, VP of Sales and Lead Trainer, SprayWorks Equipment Group "once complete, we offer hands-on Spray Foam School which is free with purchase of a machine or rig."
About SprayWorks Equipment Group
SprayWorks Equipment Group is a spray foam and polyurea company; supplying equipment, training, material, mobile rigs, and parts – and a distributor for PMC, Graco, and Gusmer equipment. With nearly 100 years of combined experience, SprayWorks has knowledge in commercial and residential buildings, bridges, and infrastructure. SprayWorks provides training and education for new contractors and equipment operators; open cell, closed cell, polyurea & coating applications for interior & exterior building envelope design, waterproofing, below grade, bridge deck, barge, secondary containment all types of roofs and structures. For more information, visit Store.SprayWorksEquipment.com or YouTube. Call 330-587-4141.
Contact Details
Name: Jennifer Hristovski
Email: Email Us
Phone No: 614-454-1981
---
Disqus website name not provided.
You May Also Like
SprayWorks Offers Online Spray Foam Training for Free