Spray Foam Magazine Releases 2023 Show Issue
Spray Foam Magazine Releases 2023 Show Issue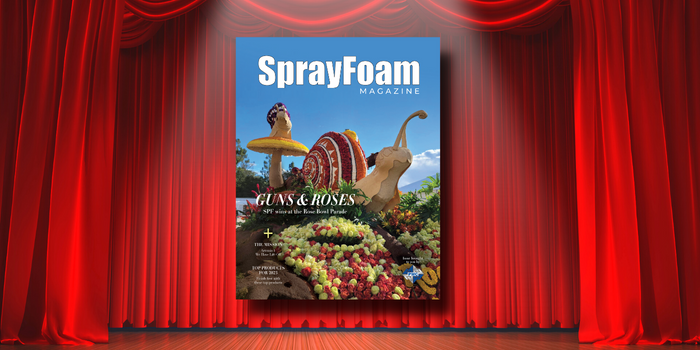 Spray Foam Magazine – February 1, 2023 – Spray Foam Magazine's Show 2023 Issue returns once again with a focus on the brilliant projects the spray foam industry had to offer this year. From the ground, yet another super creative concept for the Rose Bowl Float, to the stars with NASA's Artemis 1 Rocket, the Spray Foam Magazine Team (SFMT), with the help of many industry leading experts got the scoop just in time for the 2023 Spray Foam Convention & Expo in Daytona Beach, Florida!
We went back to the Bahamas with Abaco Spray Foam Insulation who showed us why logistics set them apart from their competition, hunkered down with Mac Sheldon to discuss the tailwinds driving economic growth in the industry, and set the record straight with industry veterans Rick Duncan and Mason Knowles on why spray foam related fires are becoming more prominent and how we can prevent them.
The Spray Foam Industry's Top Products are highlighted as well as some very unusual spray foam applications and an uplifting story about Tom Decker, owner of Chicago Green Insulation, LLC who gives second chances to those who need them most.
This issue also includes tech-tips to and how training new people may just solve your labor issues.
Spray Foam Magazine's digital issue is now available online for free and on mobile devices through the award-winning Spray Foam Magazine App. The print version of the issue will be in the mailboxes of subscribers in a couple weeks.
Show 2023 Issue Highlights:
About Spray Foam Magazine: Spray Foam Magazine (SFM) is targeted to a global audience of building construction professionals and energy-conscious readers. It is distributed bi-monthly to applicators, manufacturers, distributors, specifiers, general contractors, architects, engineers, and managers in both the public and private sectors.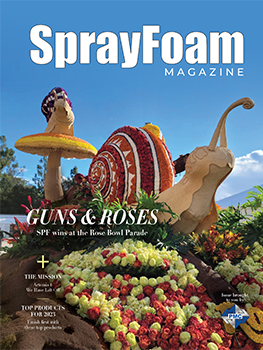 ---
Disqus website name not provided.
Spray Foam Magazine Releases 2023 Show Issue