One of the Good Guys


With their high-yielding, high-R-value, bio-based spray polyurethane foams, SES Foam has made an important contribution to green bio-content technology in the spray polyurethane foam industry. Not content, however, they continue to innovate and to support the industry with focused customer training and contractor education behind the leadership of the Chief Operating Officer, Charles Valentine. Spray Foam Magazine spoke to him about how his background, family, and values impact his role as a leader in such a dynamic corporation and in the industry he so proudly champions.
Spray Foam Magazine: How did it all begin?
Charles Valentine: SES began when the financier, Howard Scoggins, identified a new sucrose-based technology, which he correctly determined would be a significant product in the market.
SFM: How did the company start from your perspective / when did you come on board?
CV: Scoggins worked with me on previous projects, so he was aware of my knowledge of the urethane industry. He then approached me and asked if he could build a company around this new technology.
SFM: Were there any initial challenges you helped solve?
CV: With this being a new technology, significant resources were employed to maximize the performance for the spray foam industry. With a past experience in polyurethane formulating, provided by some of the largest players in the industry, some of the top consultants in the industry and I were able to formulate a product that has truly transformed the landscape of low density spray foam. The support of many of the key suppliers in the industry were utilized to maximize the performance of this new technology.
SFM: You must have had to invest a lot of your time in the early days. Was your family involved?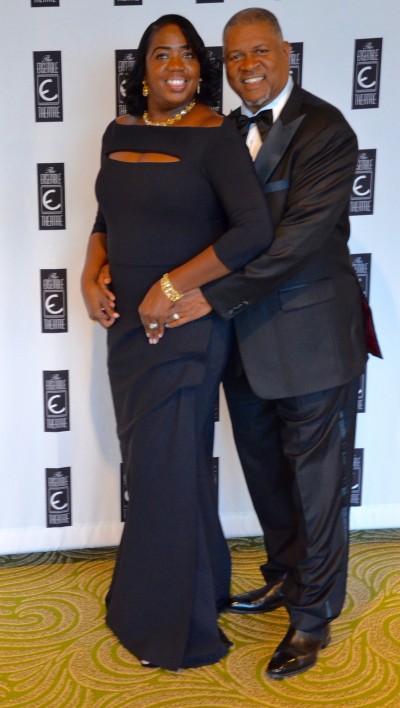 CV: Mrs. Valentine was instrumental in the support of this new start-up. She not only had faith in the future of the company, but she took care of the family and home issues during the start-up. She also helped me and worked with many of the customers. During the early days of the company, there were several long distance trips where my wife, Tonya and I would be gone for a week or two visiting potential customers, new employees, and potential manufacturing partners. Mrs. Valentine accepted the long hours of time investment and travel away from home while this unknown entity was being built.
SFM: How did your strong faith-based upbringing contribute to your success?
CV: Support from my pastor and many members of the church were critical to uphold my faith that indeed this blessing would come to fruition. Prayers were lifted up and supported by both my family and church members. The belief that this opportunity was indeed a blessing and to have faith in its success was all based on Christian beliefs and values.
SFM: How did your family push you to the place you are today?
CV: Family support was critical because of my wife's willingness to have us liquidate personal funds to continue investment while the company was being formed. During the legal issues with one of the former owners, Mrs. Valentine found and produced documents that showed the facts behind the initial start-up and finalized the settlement of the case to benefit the company.
SFM: How do you instill your values into SES Foam?
CV: One of the things SES is proudest of is we are true to our promises. In fact, we think that the spray foam industry as a whole is in a wonderful position because our products provide value. There is no need to extrapolate or alter the truth of the benefits of spray foam. SES foam works hard to support their customers, and this belief is spread throughout the company. One of the company's key commitments is to make it real. Whenever a business meeting is held with a customer and promises are made, it is always stated that the personnel working on that account are committed. At SES, we truly want to see a benefit to the customers, whether it's product performance, technical support, marketing support, or business direction.
SFM: Tell us about your customers?
CV: Our customers' support is critical to our success. SES works hard to strengthen the relationships we have with customers and one area we are most proud of is customer retention. We are honored to have potential customers talk to our existing customers. We attempt to work with some of the best partners in the industry. Getting to know our customers is an important aspect of our company's vision, and we know many of the spouses and families of our customers. We like to bond with the owners and other members of the customer's organization as well. Sales personnel often make joint sales calls with the customer's sales personnel. We work to train many members and departments of their companies. Our technical team works closely with the sprayers, workers, and accountants, who review company performance. There is no aspect of a customer's business that we are not willing to work with.
SFM: What do you think your role is with the customer?
CV: We believe our role is to be part of their success. We want our customers to be profitable and we want to be part of the reason why. We take our relationship with our customers very seriously. The interaction with our them must be based on honest support. We are not looking to work with smoke and mirrors because we truly believe that the truth supports us winning. Unfortunately, in our industry there are some who mislead customers and make promises that are simply not true. SES works hard to be supportive and honest while working to make our customers more profitable. We understand that there are many families depending upon the support of our customers' businesses. People feed their families with the income generated from these interactions therefore they must be taken seriously.
SFM: What makes the SES experience different from the competition?
CV: We believe the SES experience is different because our roots and vision is to differentiate ourselves through customer support. We truly want to be known as the best partner. Our marketing program, "Being In Your Corner," shows we truly want to be seen as supportive. Early on, we felt that we could print our company vision in the newspaper and still win because greed is so prevalent in our society. That greed often causes companies to walk away from their initial vision in order to gain increases in earnings.
SFM: How do you feel about your team?
CV: The SES team is one of the strongest in the industry and many of our employees are former contractors who have done the same job of those that they are interacting with. Most are in their current position based on the success at former positions. Former contractors have sold their businesses or moved on from a successful firm. We are growing and working to instill the same values in the employees that represent us.
SFM: What is the mission statement of SES Foam?
CV: From its inception, SES Foam has been there to support the contractor. Scoggins is originally a contractor, and as the founder of the company, the direction has always been to support the contractor. With the new ownership within SES, the focus on the contractor has only intensified.
SFM: Where do you see your company going in the next five years?
CV: SES is working hard to learn and understand the contractor's experience and the future of the spray foam industry. We truly expect to be a major player in the coming years and believe that the support of our customer base will allow that to happen. With our high-performing, green, fire-resistant products, the market continues to learn the value of our technology and reward us for our leading edge products.

---
Disqus website name not provided.