No Hard Time at County Jail Spray Foam Roofing Project
No Hard Time at County Jail Spray Foam Roofing Project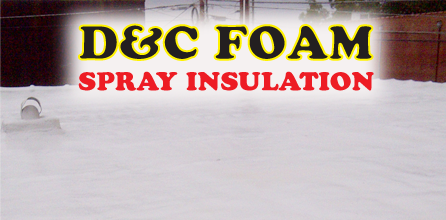 GREENSBORO, AL – February 7, 2012 – D&C Foam Spray Insulation recently completed a re-roofing project at the Hale County Jail, near Greensboro, Alabama. The company, which is based out of Hamilton, Alabama, has been in business for over three years.
The jail had been previously roofed with layers of butyl rubber lining. Issues came about when areas of the roof lining started to deteriorate, so the county had to take action. D&C won the bid on the 16,000 sq. ft. project, which is the company's largest job to date.
Being a penitentiary, the first thought would be directed towards logistical concerns for the crew, in terms of security and facility access. However, D&C was able to apply the foam with minimal inconveniences.
"We had to be escorted only a few times," said Don Miller, one of D&C's owners. "There were no major issues."
Prepping the roof was fairly involved for this project, as all of the old butyl material had to be stripped away. "Some places had just become so rotten," said Miller.
The company paid special attention to avoid interfering with the roof's drainage system, which functioned pretty well despite the butyl material's poor condition, according to Miller.
D&C employed a crew of five to complete the project, which took about three weeks to complete. The crew used 2.8-pound NCIF foam to coat the roof, spraying it to a thickness of two inches. Over three hundred feet of hosing was needed to spray the roof.
This spray foam roofing application is a major improvement over the butyl material previously employed at the jail. Having a single continuous layer of material provides for better moisture-blocking performance than several joined layers, which is typical of a butyl membrane installation.
Additionally, the white color of the spray foam roofing reflects sunlight instead of absorbing it like the butyl material, which was black in color. This makes jail's roof less prone to solar heat absorption, which translates to the entire building being more energy efficient.
About D&C Foam Spray Insulation: D&C is based out of Hamilton, Alabama, with its regional operation extending into Mississippi, Georgia and Tennessee. D&C has more than three decades of experience in the insulation industry.
Contact Details
Name: Don Miller
Email: Email Us
Phone No: (205) 921-2789
Disqus website name not provided.
No Hard Time at County Jail Spray Foam Roofing Project