Revolution Machinery Reveals Key Considerations in Getting the Right Spray Foam Proportioner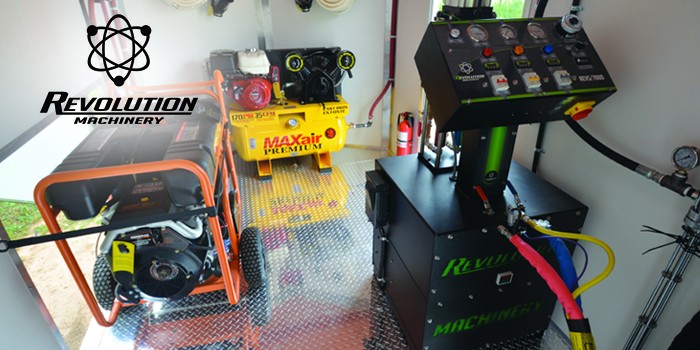 BUFFALO, NY – August 31, 2015 – SPF equipment distributors stake their reputation on the sale of each proportioner from the industry's most trusted brands. With new contractors entering the spray foam industry, the buying process can be complicated because they most likely lack the technical knowledge involved in buying the right machine. It can be complex, because proportioners have an array of available options: the type of pump, the pump size, the heating capacity, the control unit, and so on. Therefore, it is important that prospective contractors educate and prepare themselves to get the machine that best fits their needs and will hopefully serve as a foundation for a long, fruitful business. In order to get into that mindset, there are a few considerations to which contractors should adhere.
RELATED Flame Control Coatings' 60-60A Thermal Barrier Coating Requires No Primer for Open-Cell Spray Polyurethane Foam , BASF Revolutionizes the Residential Building Envelope with the HP+ Wall System, SES Foam Discusses the Importance of Knowing the Ins and Outs of a Spray Foam Business
To read the article on Spray Foam Magazine, please click the link provided below.
Contact Details
Name: Timothy Nick
Email: Email Us
Phone No: 770-854-1932
Disqus website name not provided.