New Building Code Initiative
New Building Code Initiative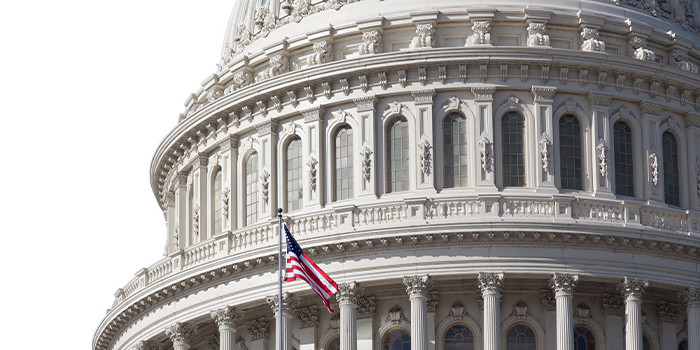 Spray Foam Magazine – Late Summer 2022 – On June 1, 2022, the current Administration stated that a new building code initiative will help strengthen against climate change, lower utility bills for both homes and commercial buildings, and prioritize underserved communities. The National Initiative to Advance Building Codes will help state, local, Tribal, and territorial governments implement the latest, current building codes and standards, enabling communities to be more resilient to hurricanes, flooding, wildfires, and other extreme weather events that are intensifying due to climate change.
Astute design and construction approaches will be in the updated codes and are geared towards helping save lives, reduce property damage, and lower utility bills. An example of this will be to help strengthen roofs so they can withstand hurricane winds, that construction materials are resistant to flood damage, and insulation keeps heating and cooling costs low. As the spray foam industry has known for numerous years, Closed-cell spray foam can help with the structural strength of a building.
The primary load-bearing structures of a building are the walls. For wood frame construction, the walls are compressed by the downward-exerted force resulting from the combined weight of the roof, including trusses, decking, and shingles, as well as anything on top of the roof like debris or snowfall. Additionally, wind exerts a lateral force on the walls of a building, potentially distorting their perpendicular framing with what building scientists call a "shearing force." All building code requirements mandate that residential walls be constructed to withstand these forces. Despite the implementation of these requirements, walls that merely meet the minimum requirements can be prone to movement (creaking, shifting, shaking, etc.) during high-wind events like tornadoes or hurricanes.
High-density closed-cell spray foam insulation can reinforce exterior walls when sprayed in stud cavities. Closed-cell SPF adheres to both the exterior sheathing and wall studs to enhance the overall structural integrity of a wall assembly. With the installation of spray foam, an exterior wall can become more rigid and thereby more resistant to compression and shearing, and so it can be said to have a greater "racking strength" than a typical wall assembly.
Research conducted by the National Association of Home Builders (NAHB) has shown walls installed with closed-cell spray foam have a racking strength up to 300% greater than walls without it.
When closed-cell spray insulation is applied to the underside of a roof deck at the sheathing-to-truss connection, it helps strengthen the assembly, enhancing the roof sheathing's fight against wind uplift in a hurricane. Closed-cell foam also protects against moisture in the roof in case of a leak during bad weather.
The Administration's objective is to lower costs for families and protect communities from extreme weather. Particularly, communities that have long been underserved and are disproportionately impacted by climate change. Earlier this year, the National Climate Task Force approved the new National Initiative to Advance Building Codes to accelerate the adoption of modern building codes to improve resiliency, create good-paying jobs, and lower energy bills. Through this initiative, the Administration have said they will:
Comprehensively review federal funding and financing of building construction
Harness $225 million in Bipartisan Infrastructure Law funding for the Department of Energy (DOE)
Provide incentives and support for communities to adopt current building codes and standards
Lead by example across the federal building portfolio, by seizing opportunities to advance "above-code" resilience and energy efficiency standards in new projects, as well as developing the first Federal Building Performance Standards to help achieve net-zero emissions across new and existing federal buildings by 2045.
Modern, consensus-based code which was developed and updated by the International Code Council, National Fire Protection Association, American Society of Heating, Refrigerating and Air-Conditioning Engineers (ASHRAE), and other organizations that rely on expert input from scientists and engineers. These codes provide sets of model standards for several aspects of building design, including energy efficiency, and improving resilience to various hazards such as wildfires, hurricanes, and floods.
Simon Baker, President, Huntsman Building Solutions states, "Spray foam insulation is the ideal product to meet the Biden Administration's resiliency goals, and we applaud the Administration's focus on disaster preparedness. Here at Huntsman Building Solutions, we have innovative, sustainable products which prevent wind uplift, reduce reoccupy time after flooding, and provide thermal efficiency to keep homes comfortable after losing electricity.
The Biden Administration should promote the use of spray foam insulation to prepare the nation's building stock for extreme weather and natural disasters. When it comes to resiliency and energy, spray foam insulation out performs other insulation products. The choice is clear."
A past analysis from FEMA categorized states based on their building code uptake and found that 39 states fell into the lowest category, which is less than 25% of the state's communities were covered by the latest hazard-resistant codes. Nationwide, only about 35% of counties, cities, and towns have the latest codes in place, leaving millions of Americans more vulnerable to extreme weather and higher energy costs.
FEMA is enthusiastic about the Administration's new initiative, "By modernizing building codes, communities will not only save money through lower energy costs and protecting their property, but together, we will also save lives by ensuring our infrastructure remains resilient in the face of climate change and associated extreme weather events," said FEMA Administrator Deanne Criswell.
FEMA views the adoption of current building codes as the most effective tools to enable communities to become more resilient to hurricanes, flooding, wildfires, and other natural hazards. Until now, FEMA has been the only federal agency that requires the construction it funds to adhere to current, hazard-resistant codes. Currently SPF closed-cell foam is the only material that FEMA classifies as acceptable flood damage-resistant insulation materials for floors, walls, and ceilings in its building design criteria for special flood hazard areas (SFHAs).
FEMA designates sprayed polyurethane foam and closed-cell plastic foams as a Class 5 flood damage-resistant building material. Class 5, which is FEMA's highest rating, are materials considered highly resistant to flood water damage, including damage caused by moving water, and can survive wetting and drying and may be successfully cleaned after a flood to render them free of most harmful pollutants.
The spray foam industry will be keeping a close eye on the implementation of the Administration's Initiative to modernize building codes. In the meantime, stay informed by keeping an eye on news from ICC (International Code Committee) including the IS-FPI Foam Plastic Insulation Standard Committee. The ICC board approved the development of the IS-FPI standards committee to create an American National Standard to establish the minimum physical and performance properties as well as application requirements for spray applied foam plastic insulations.
In addition to reviewing The American National Standards Institute (ANSI) approved standard BSR/ICC 1100 — Standard for Spray-Applied Polyurethane Foam Plastic Insulation establishes the minimum physical and performance properties as well as application requirements for spray-applied foam plastic insulations. The standard will be included for reference in the 2021 International Codes.
Take political views out of the equation, having an Administration focusing their efforts on implementing "Modern' building codes latest, current building codes and standards, which will enable communities to be more resilient to hurricanes, flooding, wildfires, and other extreme weather events, can only be a good thing for the spray foam industry. It will support the spray foam industry to yet again, highlight the benefits of applications such a closed-cell foam to help combat such extreme weather occurrences by helping strengthen buildings.

Disqus website name not provided.
New Building Code Initiative