NCFI Introduces World's First Viable High Yield 1.7 Pound Closed-Cell SmartSPF® Insulation to Help Applicators
NCFI Introduces World's First Viable High Yield 1.7 Pound Closed-Cell SmartSPF® Insulation to Help Applicators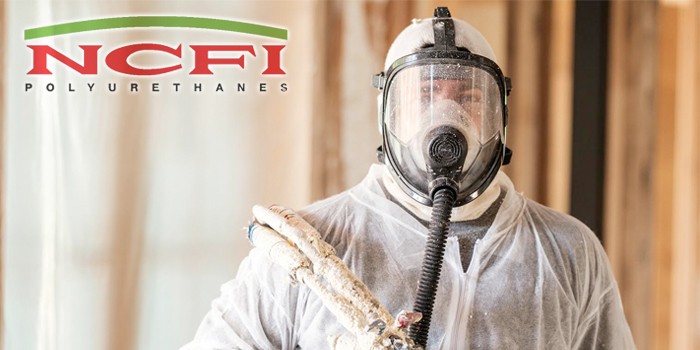 MOUNT AIRY, NC – October 11, 2016 – US systems house, NCFI, announced they have introduced the first viable residential 1.7 lb. high-yield, closed-cell SmartSPF® insulation.
"It's an ideal new product for the applicator," says Mitch Clifton, director of sales. "We want to give our applicators innovative products that increase their ability to gain new business, and this 1.7 lb. foam can really help them in the residential market." Clifton says NCFI formulated the 1.7 lb. foam with great dimensional stability, and exceptional yield compared to 2.0 lb. foam.

RELATED Demilec Showcases Latest Innovations at 2016 Greenbuild Expo, Lapolla Industries Supports Amendment to Montreal Protocol, ICP Adhesives & Sealants, Inc. to Introduce New Handi-Foam® High Density Product at Polyurethane Technical Conference
He says, "The applicators who tested this 1.7 lb. foam say it's the easiest spraying, and highest yield closed-cell they've every used. Plus, they were excited to know the 1.7 lb. foam is part of our InsulStar residential closed-cell SmartSPF® line. That means it's one of our White House recognized 'Low Global Warming Potential' (Low GWP) engineered building products. That's another great advantage for applicators that choose us over other companies. They have a more affordable insulation product with high yield, it's an air and water-resistant barrier-vapor retarder in one, and is better for the environment and the homeowners. This new product gives the US applicator a major opportunity to gain new residential business."
About NCFI: Celebrating 50 years of foam. NCFI, headquartered in Mt. Airy, NC since 1964, manufactures polyurethane foam chemical systems for spray foam-in-place insulation (SPF), geotechnical, agricultural, roofing, marine floatation, packaging, specialty molding, and many other uses. The company also offers a complete line of flexible foams for furniture seating, transportation seating, bedding, carpet underlay, and packaging. NCFI also has manufacturing plants in Hickory, N.C., Dalton, GA., and Salt Lake City, UT. NCFI is a Barnhardt Manufacturing Company, Inc. company. To learn more about NCFI please visit www.NCFI.com
Contact Details
Name: Dale McGlothlin
Email: Email Us
Phone No: (800) 346-8229
---
Disqus website name not provided.
NCFI Introduces World's First Viable High Yield 1.7 Pound Closed-Cell SmartSPF® Insulation to Help Applicators