Generations of Generators
Generations of Generators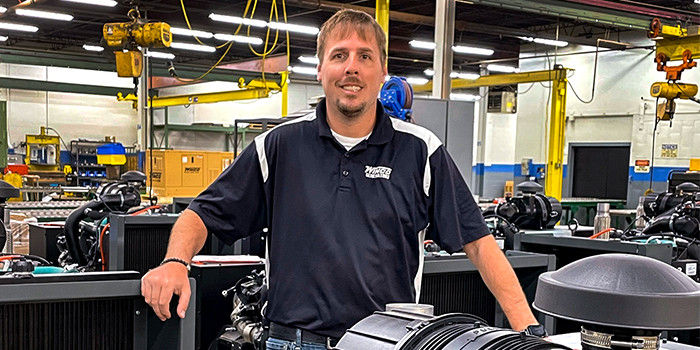 Spray Foam Magazine – Summer Issue 2021 – WINCO's story started in 1927 when two brothers, John and Gerhard Albers of rural Cherokee, Iowa created a wind generator to charge their six-volt battery and provide continuous power for their radio.
This soon developed into building Winchargers for their neighbors, which in turn became a thriving business. Zenith, the longtime electronics company, became interested in these wind generators, started mass production, and sold them with their radios. After World War II, Wincharger continued to initiate new designs and in 1950 a line of power take-off generators was created.
The Wincharger brand was renamed WINCO in 1968 and a variety of generator lines were being produced. Manufacturing was moved to Le Center, Minnesota in 1977. Today, WINCO is still located in Le Center and is a family-owned company. WINCO Generator lines include 2-Bearings, PTOs, Industrial Portables, Standby, and Prime, ranging from 2kW-600kW. WINCO Generators are sold and serviced by their large dealer network throughout North America. Spray Foam Magazine had the honor of interviewing their Chief of Operations, Shane Williams to discuss his role in this historical company.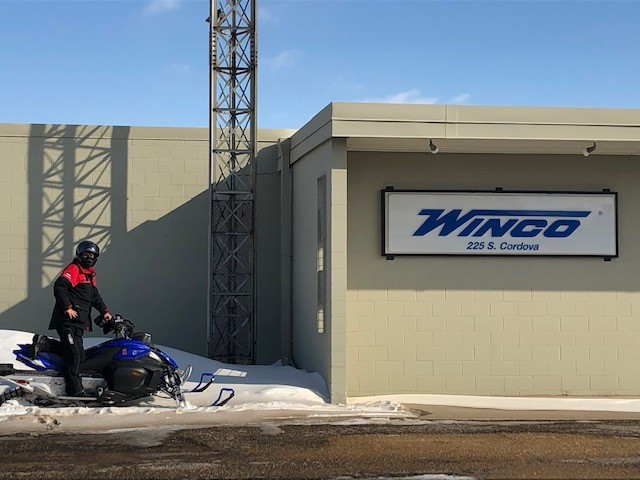 Spray Foam Magazine: How long have you worked for WINCO Generators?
Shane Williams: Going on nine years. In that period, I have spent time in various areas of production and aftersales management, until landing as our Chief of Operations.
SFM: What does a typical workday look like for you?
SW: I start the day meeting with different parts of my operations team on the trials of the day. I then spend a majority of my day collaborating on overall business objectives with much focus on improvement initiatives in an effort to position us better for tomorrow.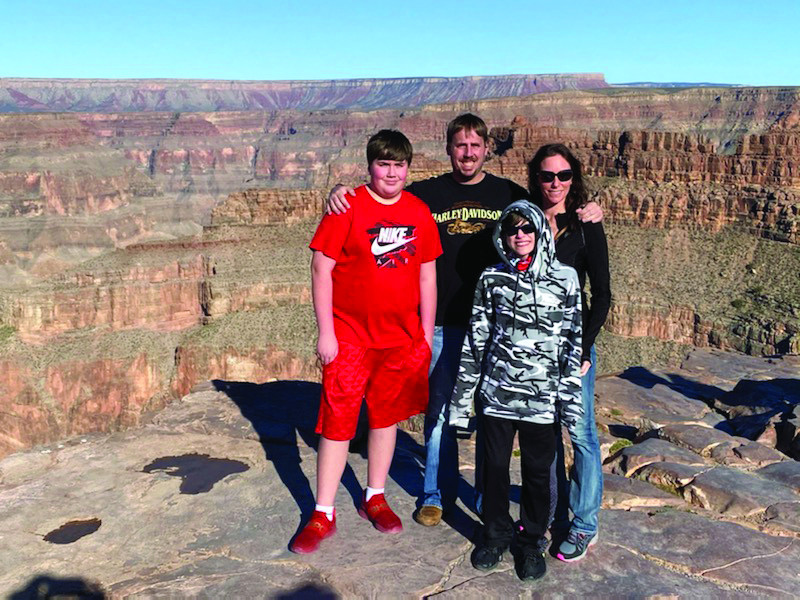 A trip to the Grand Canyon, from left to right – Chase Williams, Shane Williams, Kelli Kielty, and Nathan Kielty
SFM: What is your favorite aspect of your job?
SW: I like the challenges that come with manufacturing much of our components in-house. Also, having such a diverse portfolio of products keeps things interesting.
SFM: Tell us about your career prior to WINCO Generators?
SW: I spent nine years at another generator supply company. First as a test technician working on inline quality of generator sets and then
as a product quality manager responsible for product quality from beginning to end of the product life cycle.
SFM: What is your biggest accomplishment while working at WINCO Generators?
SW: Being part of a team that has transformed much of the company over the past nine years has been very rewarding. The manufacturing facility, business structure and culture has transformed to the point that some find it unrecognizable. While keeping some of our core concepts that has kept WINCO in the industry for over 90 years, we transformed our products and customer approach drastically for the better. We continue to spend much of our focus on this.
SFM: How do you keep your skills perfected?
SW: I challenge myself daily, as it's important to exercise one's brain in all aspects of life and business. Keep your eyes open and be sure to stay relevant by keeping up with our ever-changing business environment.
SFM: What has been your biggest challenge in the workplace?
SW: Adapting to a workforce that has different values than workforces of the past has been very challenging. However, we continue to adapt with the ever-changing environments to come up with a winning combination.
SFM: What has the pandemic taught you about your people management skills?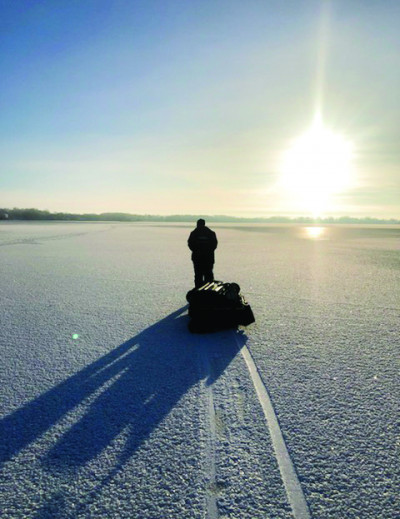 Shane out on the ice, spending some leisure time ice fishing
SW: You can never be too prepared! Plan A, then Plan B followed by Plan C and Plan D shall be needed.
SFM: What positives have come out of the last year and its challenges?
SW: We have strengthened communication all across the value stream. Our team environment has strengthened exponentially as we worked together to overcome the ever-changing obstacles over the last year.
SFM: Did you ever take a risk on something when you were younger that you would not consider doing today?
SW: I took a large risk on my first house purchase. I bought when house values were in a very high market. I based my purchase on feelings versus logic in my overall decision. I was upside down in two months' time and would not even consider putting myself in that position again. Currently, I believe the market today is very similar, buyers beware!
SFM: Do you have any projects outside of the workplace?
SW: I have many projects outside the workplace. Right now, I am focusing on teaching my 15 year old some construction trades and we are working on finishing off our new garage.
SFM: How do you relax?
SW: The very minimal time I spend relaxing is lakeside—with legs up and a beverage of choice.
SFM: What's on your bedside table?
SW: A lamp, a bottle of water, a phone charger, a political book, and an economic book.
SFM: What's the mantra you try to live by?
SW: We are the only ones in our way.
SFM: What has working at WINCO Generators taught you about you?
SW: That there is no challenge too large to overcome with perseverance.

Disqus website name not provided.
Generations of Generators