Gen-Air-Ator Generator - Compressor Combination
Gen-Air-Ator Generator - Compressor Combination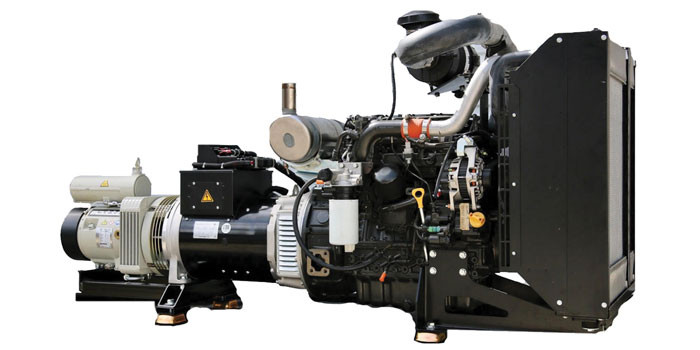 SPRAY FOAM MAGAZINE – Show Issue 2021 – At Next Generation Power Engineering, our experience in the industry has led us to develop the lightest, most compact way to build a generator with a compressor—a huge plus for the spray foam contractor!
Next Generation Power Engineering has provided unique and innovative power solutions to both the marine and industrial markets for over 20 years. Over the years, we have built thousands of generators and have worked diligently to respond to diverse market industry needs and demands, leading us to the production of our unique and highly sought-after generator-compressor combinations. We recognized the need in the industry and changed with the times, creating lighter, more compact products to help contractors with their spray foam business.
After several years of testing to meet EPA regulations for diesel powered equipment emissions, our generator/compressor combination is now compliant using a Tier 4 Final Doosan 4-cylinder turbo engine. The patented Gen-Air-Ator is the only direct coupled all 1800 RPM diesel generator/rotary compressor combination on the market.
Direct Coupling = Smaller – Lighter – More Fuel Efficient
Our Gen-Air-Ator, Generator Compressor Combination, combines direct drive bulletproof Mattei rotary vane compressors with 1800 RPM direct drive generators that give lifespans of 20 – 40,000 hours. Simple sliding vane designs use no roller bearings and only require yearly oil
and filter changes.
We combine generator sizes of 5 to 50 KW with compressors from 20 to 200 CFM. No need to tow behind any longer... you can permanently mount a combination machine on board.
Typical uses of the Gen-Air-Ator:
Lining and other trenchless technologies
i.e. 10KW + 75 to 120CFM
Spray foam & polyurea rigs
i.e. 20KW + 20CFM or 35KW + 35CFM
Spray epoxy rigs
i.e. 25KW + 75CFM or 25KW + 100CFM
Manhole rehabilitation rigs
i.e. 25KW + 75CFM or 25KW + 100CFM
Sandblast / epoxy rigs
i.e. 25KW + 180CFM
*Other combinations available

Contact Details
Name: Next Generation Power Engineering
Email: Email Us
Phone No: 904-642-8555
Disqus website name not provided.
Gen-Air-Ator Generator - Compressor Combination