Feels like Magic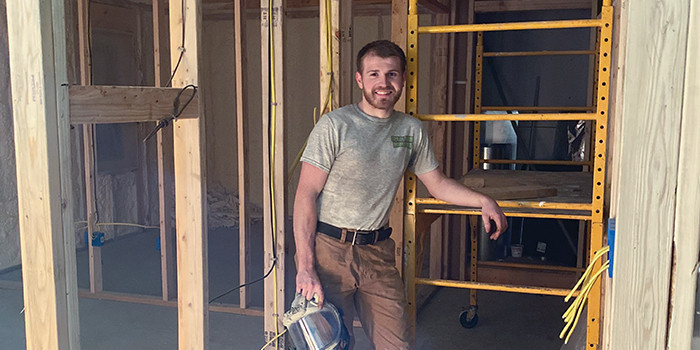 Spray Foam Magazine – Winter 2021 – Brad Johnson was just 13 years old when he started working as a laborer in his free time. When he was 15, he was on a residential site and the lead spray tech fell and broke their elbow. The job needed to get finished and that's how Johnson sprayed his first job. He describes that moment, "My father was there to supervise and gave me a quick training session on how to spray. I picked up the gun and it felt like magic running through my veins, I knew I found home when I started spraying foam."
When Johnson has spare time he spends it with his family and also likes fixing spray foam rigs.
Johnson is someone with a great deal of love for an industry and a passion for helping others. Spray Foam Magazine is proud to announce him Notable Talent, 2021.
How did you get started in the spray foam industry? In 2011, I started as a helper in the industry part time. I worked evenings and weekends. I found it interesting, so I decided to get certified to be an installer. I worked my way up and I'm now a lead installer and one of the owners at Spray Foam Insulation, LLC in Pikeville, KY.
What is your greatest work achievement to date? My last biggest achievement at work is that we got selected to be part of a team of contractors working for a low-income housing project. This project enabled us to insulate and make several homes more energy efficient and more affordable to manage, at zero expense to the families.
Has 2021 been a challenging year and if so, why? The greatest challenges of 2021 would be a tossup between the supply chain shortages and labor shortages. Job sites are being pushed past deadlines before we're even called, due to the lack of building materials and labor shortages.
What gets you out of bed in the morning? What motivates me the most is my kids. I build and grow the family business with my father, in the hope that my kids have the same love for insulation, so I can continue to grow and build the same family business with them.
What's your favorite aspect of your job? My favorite aspect of the job would be installing, and helping people lower their energy bills. After years of spraying, I pick up the spray gun and still get the same rush I did the first time I sprayed. Also, receiving phone calls from customers, stating how their investment in us is going to be paid in fewer than 20 months, and will continue saving them money for life. This is what we strive for daily.
Sometimes it's the love of the job that drives people to do their best work and through that pure dedication everybody wins. The contractors take pride in their work and the clients receive the benefits of energy efficiency and long-term financial savings and a job well done. Talent therefore needs to be recognized and appreciated. Congratulations Brad Johnson on being Spray Foam Magazine's Notable Talent, 2021.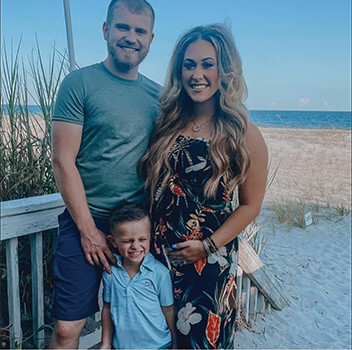 Brad on vacation in 2021 with his wife Emily and son Weston Cole.

Disqus website name not provided.
You May Also Like