CUFCA Continuing Education: Spray Foam Insulation Types & Applications for Code Compliance
CUFCA Continuing Education: Spray Foam Insulation Types & Applications for Code Compliance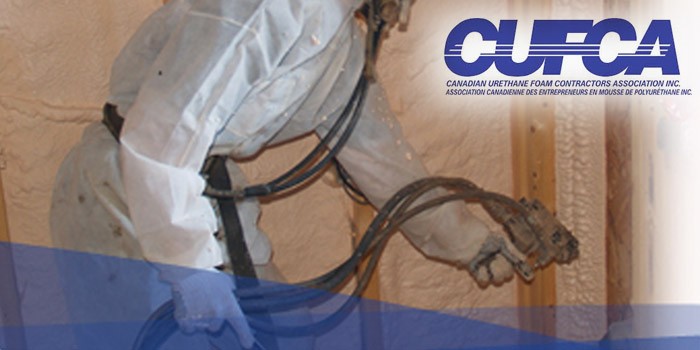 MISSISSAUGA, ON – December 9, 2016 – CUFCA is offering a one-hour continuing education program for architects. Details on the program offered for the OAA (Ontario Association of Architects) are available here.
This one-hour presentation will begin with the history of spray foam use in Canada, the third party Licensing Requirements of Certified Installers, spray foam product types, and typical assembly details. Model Specifications will be reviewed for the various spray foam types with details on the applicable standards for .5 lb. open cell spray foam and 2 lb. closed cell spray foam.
The presenter will also review code issues regarding ventilation of assemblies, thermal barriers, vapour barriers, and review recent studies and new applications as a radon barrier system.
RELATED
ICP Adhesives & Sealants Chemist Recognized for Best of Presentation Award
,
Center for the Polyurethanes Industry Announces Enhanced Polyurethane Professional Development Program
,
Spray Polyurethane Foam Alliance (SPFA) Elects New Board of Directors for 2016-2018
,
US Demand for Plastic Foams to Reach 8.8 Billion
About CUFCA:
The Canadian Urethane Foam Contractors Association Inc. (CUFCA) promotes the use of spray polyurethane foam insulation (SPF) in all application while providing the end user with a level of comfort that the installation will be done safely and properly. CUFCA woks will all parties to have SPF used in every conceivable application.
Contact Details
Name: Andrew Cole
Email: Email Us
Disqus website name not provided.
CUFCA Continuing Education: Spray Foam Insulation Types & Applications for Code Compliance