BRUFMA Annual Conference Puts Future Proofing of Buildings High on the Agenda
BRUFMA Annual Conference Puts Future Proofing of Buildings High on the Agenda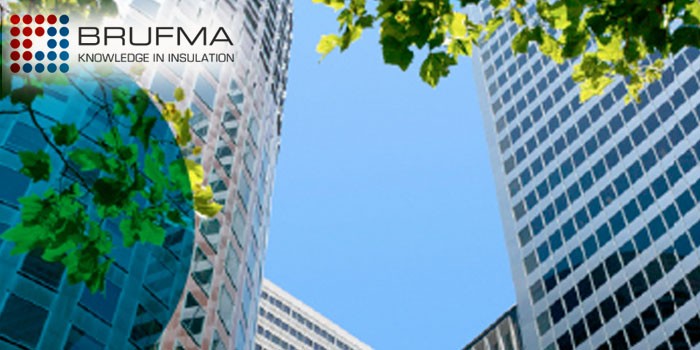 LONDON, U.K. – May 17, 2017 – BRUFMA will be putting the future proofing of buildings in the spotlight at its second annual conference, taking place at the Building Centre in London on Wednesday 28 June 2017.
The annual event has an overarching theme, Regulation or Education? The role of design in future proofing the UK building stock, and will provide invaluable insight and debate into the key issues that affect the industry from some of the leading players in sustainability, design, and building standards.
RELATED American Chemistry Council Honors BASF with Award for Outstanding Employee Safety Initiative , Spray Polyurethane Foam Alliance Announces Growth of Industry's Professional Certification Program (PCP), New Study: Insulation Industry Important to U.S. Economy, ACC to Oppose DTSC's Priority Products Designation for Spray Polyurethane Foam Insulation
An impressive line-up of speakers at the conference include Dr Stephen Garvin, Director BRE Centre for Resilience, Claire Curtis-Thomas, Chief Executive of the BBA, Dr Howard Porter, Chair of the Each Home Counts Implementation Board and CEO of BEAMA, and Lynn Sullivan OBE, co-founding partner of sustainableBYdesign. They will be joined by, amongst others, Will Waller from leading design and consultancy firm, Arcadis, who will provide an overview of the built environment.
Simon Storer, Chief Executive of BRUFMA, said: "This year's annual conference will provide a unique and exciting opportunity for anyone engaged in future proofing new and existing buildings, including architects, specifiers and local authorities as well as BRUFMA members. The event is also the perfect platform to discuss the drive towards greater sustainable housing in light of the Government's latest attempt to solve our housing shortage."
To register your place please click here.
Contact Details
Name:
Email: Email Us
Phone No: +44 (0)161 672 7
Disqus website name not provided.
BRUFMA Annual Conference Puts Future Proofing of Buildings High on the Agenda