Backlinks Are Still Essential
Backlinks Are Still Essential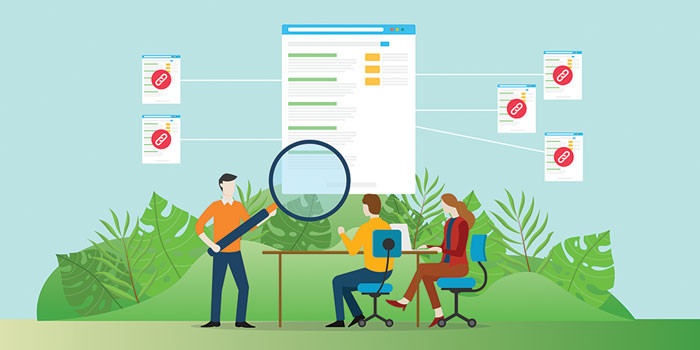 Spray Foam Magazine – Spring 2021 – The word backlinks is thrown around with the expectation that people know their value. Of course, people have heard of the term, but how can businesses in the spray foam industry make it work for them?
Backlinks are the external links that direct a person browsing the web back to a specific site, and these backlinks are one of the key factors of Search Engine Optimization (SEO). They help SEO define the authenticity and authority of a site.
Relative Domains
Backlinks attached to a reputable site relating to a relevant industry are invaluable. Therefore, the quality, not the quantity, of a backlink is crucial. The domain linking back to a site should be applicable to the content a company has on their site.
The Significance of News Site Links
News sites, such as SprayFoam.com, with a reputation for high quality content are the ideal place for backlinks back to a company's site. These trusted news sites will provide a subliminal trust in a company's site in which it is linked to. This trust is priceless, with these backlinks helping solidify the authenticity of a company's website and gaining brand trust too. Having a business relationship with these reputable industry news sites, such as SprayFoam.com for the SPF industry, will increase a quality reference link back to your site. Another valuable way to increase your company's backlink score is to list your business with these industry specific sites.
Keywords/Anchor Text
The anchor text are the keywords and the clickable part of the backlink. They can be a company's URL and targeted text, for example: spray foam insulation, energy efficiency, contractor etc. Using Google as your initial search will direct you to the commonly searched words in your industry. Analytics software like Google Analytics makes it easier to track backlinks by analyzing information and data on a company's website.
How Many Backlinks
There are a number of factors to take into account when considering the number of backlinks needed. The first is how much competition is there for the keywords to be used on those backlinks? Obtaining more backlinks than a competitor is not the right approach but getting higher quality links is key. Tracking the performance in search results for relevant key terms, while building links will help identify any missing content and specific terms that relate to key words.
How to have valuable Backlinks
Not all backlinks are of equal worth. The quality backlinks take a little more effort to create. For a good quality backlink to a company homepage, remember to:
Work with a trusted and relevant industry website.
Established industry news sites, with a high level of traffic are a good option.
Research variations of the same phrase or key words to create quality backlinks.
Industry specific content with an embedded backlink is of higher value than a backlink, i.e. in a footer.
Trust is built over a period of time and Google is no different to that unspoken rule. Typically older domains, like SprayFoam.com, which has been a news source for over 20 years has gained authority and trust and ranks higher than that of a site which has been live for a couple of years.
This trust results in Google being more likely to pick up backlinks from such an established source.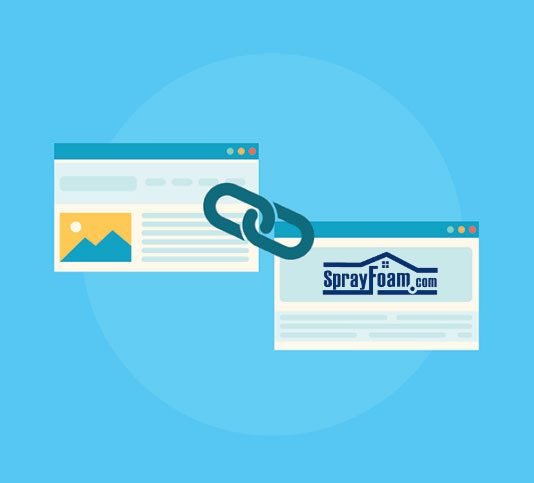 Get Your FREE Backlink on SprayFoam.com

SprayFoam.com has been a reputable website for the SPF industry for over 20 years. It is the most-trusted Google News source for industry-related news. Having backlinks from this domain to your company website will be beneficial to help your site rank higher.
When you register your business today on SprayFoam.com, you immediately get:
FREE valuable backlink on trusted Google News website SprayFoam.com
FREE lead credits for access to the thousands of square footage of leads that come in monthly
Full Contractor Listing — so you stand out to homeowners searching for a spray foam contractor in your area
Company profile written up and attached to listing for an additional backlink
Listed as a Featured Contractor on the homepage of SprayFoam.com – additional backlink
CLICK HERE TO ACT NOW and get more information on a SprayFoam.com backlink!

---
Disqus website name not provided.
Backlinks Are Still Essential