Touch 'n Seal President Passes
Touch 'n Seal President Passes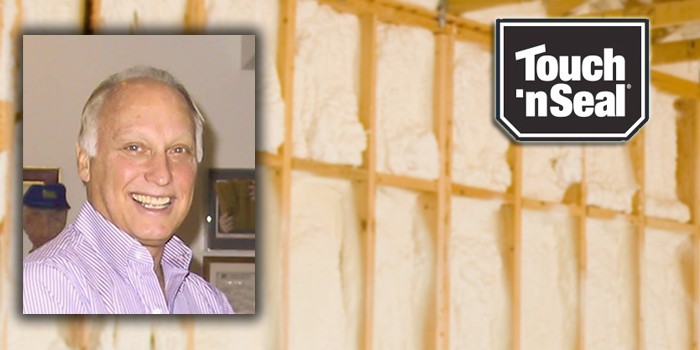 ST. LOUIS, MO
—November 17, 2015—Byron Lapin, president and CEO of Convenience Products and its parent company Clayton Corporation, passed away suddenly at his home Tuesday, November 10.
Convenience Products manufactures industrial and consumer products under the brand names Touch 'n Seal ®, Touch 'n Foam®, and SEAL-KRETE® with locations in St. Louis, Missouri, and Auburndale, Florida.
Lapin was the son of the late Aaron "Bunny" Lapin, who invented Reddi-Wip®, the first whipped cream available in an aerosol can, in 1948. Byron became president in 1970 and founded Convenience Products, proudly expanding upon his father's original idea of "convenience in a can."
About Touch n' Seal:
Convenience Products, the manufacturer of Touch 'n Seal products, is headquartered in Fenton, Missouri. Touch 'n Seal insulating foams and sealants are the benchmark for performance in residential, commercial, and industrial building and maintenance, OEM manufacturing and specialty applications. For more information on Touch n' Seal, please use the contact information and links provided below.
RELATED
Touch 'n Seal Reveals How to Find the Right Kit for a Spray Polyurethane Foam Insulation Project
,
Increase Material Yield With New Low-Pressure System
Contact Details
Name: Stephanie Perry
Email: Email Us
Phone No: 855-336-9555
Disqus website name not provided.
Touch 'n Seal President Passes