This Old House's Kevin O'Connor Announced as Keynote Speaker for Spray Foam 2024
This Old House's Kevin O'Connor Announced as Keynote Speaker for Spray Foam 2024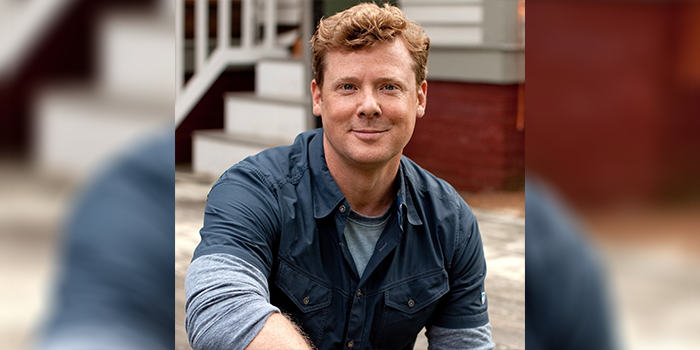 STAFFORD, VA – October 3, 2023 – The Spray Polyurethane Foam Alliance (SPFA) has announced that Emmy- award winning host Kevin O'Connor of This Old House and Ask This Old House will keynote the upcoming SprayFoam 2024 Convention & Expo being held March 3-6 in Las Vegas, Nevada. The keynote address is part of the event's General Session, which is scheduled for 8:00am on Tuesday, March 5.
Kevin O'Connor is a nationally-recognized home services industry expert. Not only has he been active with the This Old House shows since 2003, he has also hosted shows for Roku, the DIY Network, and The History Channel, as well as Clearstory, a top-ranked podcast. O'Connor is also the author of The Best of Homes from This Old House, a book chronicling ten of the show's finest home transformations and is a member of the editorial board of This Old House Magazine.
"We are thrilled to feature Kevin O'Connor at the upcoming SprayFoam 2024 Convention & Expo," says Rick Duncan, executive director of the Spray Polyurethane Foam Alliance. "Not only is Kevin a widely recognized construction and DIY pro, but he is an advocate of spray foam and its vast benefits in construction.
During his keynote address, Kevin O'Connor will lead a discussion on the essence of recruiting, hiring and retention in the construction trades. With a focus on the spray foam industry, Kevin will address the current state of the job market and what your company can do about it, including techniques of building a brand, embracing social media, expanding your talent pool and embracing flexibility. His deep experience working with thousands of contractors will inform his keynote and the strategies that work best. The keynote is open to all registered full and one-day (Tuesday) conference attendees of SprayFoam 2024 Convention and Expo and will be held at the Westgate Resort Ballroom AB, in Las Vegas, Nevada.
O'Connor is widely known for his support of spray polyurethane foam. This Old House was one of the first televised shows to feature the product and has utilized it regularly in the 20 years since. Recent show segments that showcase spray foam have highlighted: the different performance attributes and R-values of open-cell and closed-cell spray foam; wall and ceiling cavity applications; flash and bat applications; foundation wall applications; vapor barrier and air sealing benefits; and the importance of applying the material in multiple lifts to account for heat. Notably, O'Connor has also had spray foam installed in both his past and present homes.
"It's always a coup to the industry when our show secures a big household name that also understands the incredible performance attributes of spray foam," adds Duncan.
The SprayFoam 2024 Convention & Expo attracts industry leaders from across the U.S. and abroad to explore and learn about the latest developments in spray polyurethane foam and to participate in a multitude of education, certification, award, entertainment and networking activities.
This year's agenda includes: Over 40 educational break-out sessions; a robust exhibits hall; SPFA Professional Certification Program (PCP) courses, installer training, written exams and free field exams; the ABAA Certified Applicator Training (a co-located event); the annual Golf Tournament; member and contractor-only events; and much more.
The 2024 convention will be held at Las Vegas' Westgate Resort, the event's official hotel. To book accommodations through the official hotel room block, visit https://www.sprayfoam.org/sf24hotels. Registration will open in October and will be accessible at https://www.sprayfoam.org/sprayfoam24.
Huntsman Building Solutions is returning as the Platinum Sponsor of the 2024 event. Gold Sponsors include General Coatings Manufacturing Corp., Elastochem, Holcim, Honeywell, Thermoseal, and Universal Polymers Corp. Premier media partners include Sprayfoam Professional and Sprayfoam magazines.
For event sponsorships, contact Kelly Marcavage at kmarcavage@sprayfoam.org; for exhibitor information, contact Lisa Smith at lsmith@sprayfoam.org.
About Spray Polyurethane Foam Alliance (SPFA)
Founded in 1987, the Spray Polyurethane Foam Alliance (SPFA) is the voice, and educational and technical resource for the spray polyurethane foam industry. The Alliance is a 501(c)6 trade association comprised of contractors, manufacturers, and distributors of polyurethane foam, related equipment, and protective coatings, inspections, surface preparations, and other services. The organization supports the best practices and the growth of the industry through a number of core initiatives, including educational programs and events; the SPFA ISO-17024 Professional Certification Program providing professionals with the tools to differentiate themselves from competition and a reference for customers looking to hire qualified contractor services; technical services covering publication of literature and guidelines, safety materials, and representation of the industry with various construction code bodies; federal and state advocacy; industry promotion efforts including an annual convention and expo drawing 1,600 SPF professionals, publication of Sprayfoam Professional Magazine; and research and networking opportunities for members.
For use by SprayFoamMagazine.com & Spray Foam Magazine
---
Disqus website name not provided.
This Old House's Kevin O'Connor Announced as Keynote Speaker for Spray Foam 2024