SPF Benefits Support California's Energy Goals
SPF Benefits Support California's Energy Goals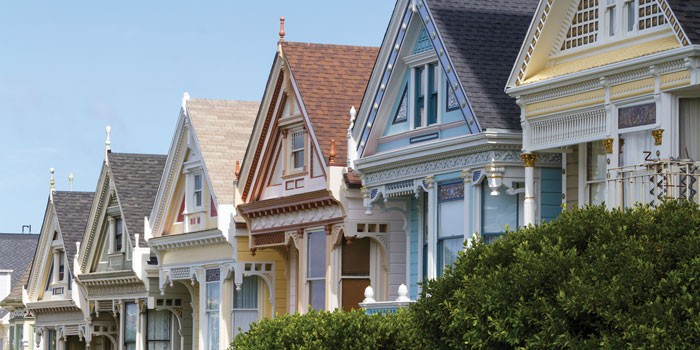 California's Priority Product Listing
Each year, an estimated 10 percent of California homes are built with Spray Polyurethane Foam (SPF) insulation. This results in energy efficiencies that could help eliminate approximately 800,000 metric tons of carbon dioxide emissions annually, the equivalent of removing 2,700 cars from California's roads each year. Further, taking advantage of SPF could help California achieve the energy-efficiency and climate-change goals mandated by Governor Jerry Brown and California's landmark climate-change legislation—AB 32. And in a market where electricity costs have been estimated as among the ten highest in the nation, SPF provides important value for consumers and businesses.
Despite SPF's benefits, California's Department of Toxic Substances Control (DTSC) announced on May 1 regulations listing SPF Systems with Unreacted Methylene Diphenyl Diisocyanates (MDI) as a Priority Product under the Safer Consumer Products program.
The listing does not restrict or limit the ability to use SPF in California and only address application of the SPF, not the cured foam. Homeowners and builders can and should continue to rely on SPF products. Installed SPF, which is chemically inert, is an effective and proven building material with a 40-year track record of success.
Continuing Engagement
While the new regulations were scheduled to go into effect on July 1, 2018, the Spray Foam Coalition of the American Chemistry Council has initiated a process that seeks to have DTSC reconsider the regulations. The SPF industry is committed to California stakeholders and will continue to promote the appropriate use of SPF.
Extensive resources on regulatory compliance, chemical safety, personal protection for installers, and best practices and training for users of all SPF products are readily available in English and Spanish at www.spraypolyurethane.org. •
Direct any questions you have about spray foam and the DTSC to Stephen Wieroniey, Director, Center for the Polyurethanes Industry of the American Chemistry Council at (202) 249-6617.
*Spray Foam Magazine does not take editorial positions on particular issues; individual contributions to the magazine express the opinions of discrete authors unless explicitly labeled or otherwise stated. The inclusion of a particular piece in the magazine does not mean that individual staff members or editors concur with the editorial positions represented therein.

Contact Details
Name: Stephen Wieroniey
Email: Email Us
Phone No: 202-249-6617
Disqus website name not provided.
SPF Benefits Support California's Energy Goals