Seven Products Now on BPI Product List
Seven Products Now on BPI Product List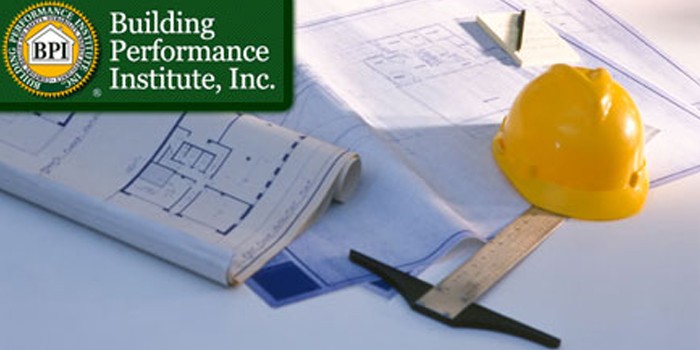 MALTA, NY – September 9, 2015 –The Building Performance Institute, Inc. (BPI) has recognized several new products in its Product Listing Program that meet or exceed industry standards, providing contractors and consumers with quality assurance on products and materials in the residential energy upgrade marketplace.
BPI identifies the appropriate industry standard or efficacy requirement which the product must meet, then ensures the product meets the standard or protocol for its product group, such as ventilation, air sealing, Indoor Air Quality (IAQ) or insulation. Once reviewed and approved, the product is added to BPI's approved Product List on its website. The manufacturer is then eligible to place the BPI Product Mark on its packaging and marketing materials.
Not all products meet industry standards, so manufacturers included in this listing benefit from: differentiation of their higher quality materials, identification as a leader in the home performance industry and direct connection of consumers and contractors to their website. The BPI Product Mark on packaging, literature and advertising signals to the industry and consumers a high quality product that has been verified by a trusted third party.
There are currently seven products tested, approved and listed on the BPI Product Listing website.
RELATED ICC, ASHRAE Outline Roles to Consolidate IgCC and 189.1 in Response to Call from Industry, JobFLEX Arms Spray Polyurethane Foam Insulation Contractors With New Estimate and Sales Tool, BASF Revolutionizes the Residential Building Envelope with the HP+ Wall System, EPA Honors Winners of the 20th Annual Presidential Green Chemistry Challenge Awards, IFTI's Certified Applicator Program Assists Spray Foam Contractors with Code Compliance
FilterLock is a magnetic filter slot cover that seals a furnace or air conditioning system, manufactured by AllergyZone, LLC. This cover protects air conditioning systems and furnaces and helps reduce energy usage.
EZ Breathe Healthy Home Solutions manufactures two ventilation products that meet industry standards: EZ Breathe A400 Ventilation System and EZ Breathe Crawlspace Conditioner System. The EZ Breathe 1400 Ventilation System provides complete home air exchange that increases the indoor air quality (IAQ), reduces indoor humidity and lowers allergen and pollutant levels. The EZ Breathe Crawlspace Conditioner System satisfies the EPA's requirements for mechanical exhaust ventilation and conditioned-air supply in crawlspaces. Both EZ Breathe products are maintenance free and operate efficiently at only $2-$4 a month.
In the Indoor Air Quality (IAQ) category, Ultra-Aire Whole House Ventilating Dehumidifiers manufactures four high-quality, BPI-tested and approved products: Ultra-Aire 70H, Ultra-Aire 100V, Ultra-Aire XT105H and the Ultra-Aire XT155H. As the smallest dehumidifier in the lot, the Ultra-Aire 70H is recommended for small homes and apartments, removing up to 70 pints of water per day and providing effective air filtration. The Ultra-Aire 100V is ideal for applications where floor space is limited and features high capacity performance and a superior level of air filtration. The Ultra-Aire XT105H removes 105 pints of water per day and is the most energy efficient dehumidifier on the market, exceeding the ENERGY STAR standards by 50 percent. Finally, the Ultra-Aire XT155H is a high-capacity, whole-house ventilating dehumidifier, which uses XT (Extreme Technology) to remove up to 155 pints of water per day.
To view the full BPI Product Listing, visit bpi.org/productlisting. To learn more about the steps to have products listed, visit bpi.org/productlistingsteps.
About the Building Performance Institute: BPI is the nation's premier building performance credentialing, quality assurance and standards setting organization. BPI develops technical standards using an open, transparent, consensus-based process built on sound building science. From these standards, we develop professional certifications for individuals, companywide credentials for BPI GoldStar Contractors, home energy rating systems and quality assurance services that help raise the bar in home performance contracting. BPI is approved by the American National Standards Institute, Inc. (ANSI) as an accredited developer of American National Standards and as a certifying body for personnel credentials.
For more information on BPI, visit www.bpi.org/pros.
Contact Details
Name: Building Performance Institute, Inc.
Email: Email Us
Phone No: b
Disqus website name not provided.
Seven Products Now on BPI Product List