Rigid Polyurethane Foam Market to Reach US$25.5 bn by 2025, Globally: Transparency Market Research
Rigid Polyurethane Foam Market to Reach US$25.5 bn by 2025, Globally: Transparency Market Research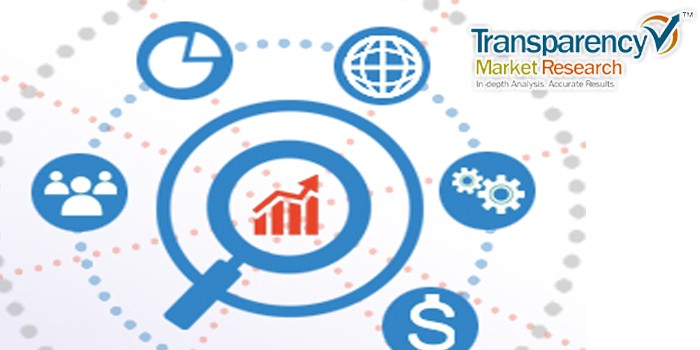 ALBANY, NY – November 17, 2017 – Rigid polyurethane foam has varied applications across several areas such as domestic appliances, automotive industry, building industry, and industrial thermal insulation. Rigid polyurethane foam has distinguishing features, of which its thermal insulating property is a prominent one. This is because rigid polyurethane foam can be produced in a wide range of densities, it adheres to various facings sans the use of adhesives, and it can also be produced in complex cavities.
As per estimations presented in the report, the global rigid polyurethane foam market will clock 6.0% CAGR for the forecast period between 2017 and 2025. At this pace, the market will touch a revenue valuation of US$25.5 bn by the end of 2025 from US$15.2 bn in 2016.
In domestic appliances, rigid polyurethane foam is used as a thermal insulation material for refrigerators and freezers. In the automotive industry, rigid polyurethane foam is used for thermal insulation of refrigerated containers in rail and road transport.
Apart from this, the excellent insulating properties of rigid polyurethane foam make it ideal for walls and roofs of new homes and for remodeling of existing homes. Some of the forms in which rigid polyurethane foam is used in the building segment are sandwich panels with firm facings as roofing and wall and panels, insulating boards with flexible facings for walls, roofs, floors, and ceilings, spray-in-place foam for sealing and insulating, and insulating and construction material as cut to-size pieces from slabstock.
The most widely used rigid polyurethane foam product in the construction sector is the insulation board and block. The range of properties exhibited by board and block makes it a simple and highly effective product to work with. Board and Block are extremely versatile to provide insulation for a variety of building applications. Board not only has the advantage of fitting neatly and unobtrusively in walls and cavities, it can be used in combination with several facing materials to add specific properties and finishes.
Excellent Thermal Insulating Property Aids Energy Saving
Rigid polyurethane foam helps to maintain a uniform temperature inside homes that directly translates into energy savings. The use of rigid polyurethane foam is significant in cold countries that have huge temperature difference between inside and outside temperatures. Rigid foam can help homeowners save money by means of reduced construction costs and lower utility bills. Rigid polyurethane foam also helps reduce noise level inside homes and buildings.
Among the key end users, building and construction holds the leading share in the global rigid polyurethane foam market. Vis-à-vis revenue and volume, building and construction held the leading share of the rigid polyurethane foam market in 2016. This was followed by appliances segment as rigid polyurethane foam are widely used in appliances such as freezers, refrigerators, and hot water tanks.
Asia Pacific led the global rigid polyurethane foam market in terms of both value and volume in 2016.
The high concentration of local players along with well-entrenched players renders a fragmented vendor landscape to the global rigid polyurethane foam market, states Transparency Market Research (TMR) in a new report.
Key companies in the global rigid polyurethane foam market mentioned in the report include Covestro AG, BASF SE, DUNA CORRADINI S.p.A, DuPont, Huntsman Corporation, ISOTHANE Ltd., Kingspan Group plc, Owens Corning, and Rockwoll International A/S.
View Full Report at https://www.transparencymarketresearch.com/rigid-polyurethane-foam-market.html

About TMR
Transparency Market Research (TMR) is a global market intelligence company providing business information reports and services. The company's exclusive blend of quantitative forecasting and trend analysis provides forward-looking insight for thousands of decision makers. TMR's experienced team of analysts, researchers, and consultants use proprietary data sources and various tools and techniques to gather and analyze information.
Contact Details
Name: Transparency Market Research
Email: Email Us
Phone No: 1-518-618-1030
Disqus website name not provided.
Rigid Polyurethane Foam Market to Reach US$25.5 bn by 2025, Globally: Transparency Market Research