Pure Gold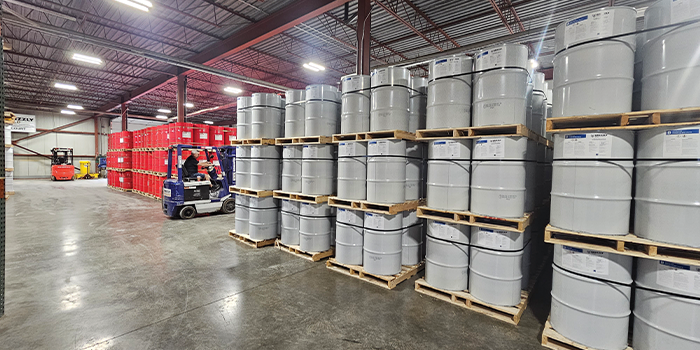 SPRAY FOAM MAGAZINE – The Canadian Urethane Spray Equipment (CUSE) team are veterans in the spray foam industry who first started the company to supply quality equipment and parts to the SPF Industry in the Greater Toronto area (GTA) of Canada. They then moved to Cambridge, Ontario where they built a company with a reputation for renowned customer service. This business thrived on the following principles of customer service: trust, communication, and quality.
In 2020, CUSE moved to the Kitchener-Waterloo (KW) area in southwestern Ontario and started to supply foam across Canada with five warehouse locations across the country. Being in the SPF equipment arena for many years, they knew what their clients wanted and needed in a foam. Several suppliers in the industry provide only foam and are missing the equipment side of things, or add equipment to their arsenal later. The CUSE team did the opposite, and after many years of experience in the equipment arena, they then added the foam.
Currently, CUSE has six experts who are cross-trained in both SPF equipment and spray foam. They also have three dedicated office staff who handle customer service, logistics, sales coordination, and marketing. This solid team of 10 has an impressive, combined 250 years' SPF experience. There is no hierarchy within this team, with each employee helping in different sectors of the business when needed. For example, a manager won't think twice about driving a forklift if required. This can-do attitude is carried forward in their customer service and to their clients. The team goes above and beyond to make sure they deliver.
The company has been a big supporter of The Canadian Urethane Foam Contractors Association (CUFCA) for many years. This association has been leaders in quality control within the industry since 1984. To have a certified foam in Canada, a manufacturer needs a quality assurance program and a certification number which they can apply for through NRC. According to the CUSE team, and many within the industry, CUFCA is the trailblazer of the Canadian spray foam industry, setting standards, quality, and training to a high level to help ensure that the ultimate quality products can be passed to the customer.
As the name suggests, Grizzly Gold, the CUSE spray foam brand, is gold in color. Canadian manufacturers, suppliers, and contractors will be aware that a Canadian SPF manufacturer's foam is identified by its color. Their open and closed-cell foams are not only CCMC- (Canadian Construction Materials Centre) approved but are also a class one foam, which means you can use the same product on residential, commercial and industrial projects.
What does the future look like for the CUSE team? Judging by their commitment to deliver quality products, and customer service all with a professional and positive attitude, this experienced, yet small company, is already set for a golden future within the SPF industry.
Direct any questions about the products mentioned in this article to CUSE at grizzlygoldspf.com or 519-249-0800.
For use by SprayFoamMagazine.com & Spray Foam Magazine

Disqus website name not provided.