Powerblanket ICE: A Very Cool Idea
Powerblanket ICE: A Very Cool Idea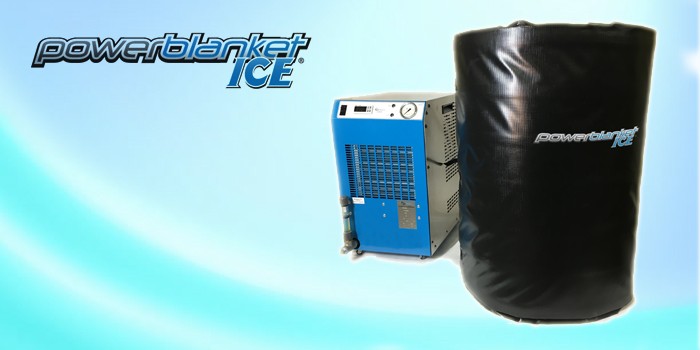 SALT LAKE CITY, UT– May 6, 2016 – For a long time now, Powerblanket has led their industry in innovative heating solutions for a myriad of ready-to-ship and custom applications. And when it comes to spray foam specifically, Powerblanket's spray foam tote heaters offer an economical and efficient means of protecting your spray foam against the ravages of cold weather.
Now, Powerblanket brings a solution for those hot summer months. The new Powerblanket ICE was design with spray foam applicators in mind. Because you know as well as we do that cold weather isn't the only kind that takes a toll on polyurethane spray foam. Hot weather can ruin it too. Now, keeping your spray foam cool under hot temperatures has never been so easy.

RELATED PMC Gets On the Road , Icynene Launches Technical Services Support Mobile Application, PMC'S Murph Mahaffey to Speak at PDA Conference
Powerblanket ICE Basic
Powerblanket ICE comes in three performance levels, with Powerblanket ICE Basic being the foundation product. The Basic answers the need for a simple and cost conservative cooling solution for your spray foam business. Powerblanket ICE Basic uses the placement of ice packs within the durable and insulating vinyl shell, to cool the spray foam in the container. With the ICE Basic, you can control the temperature of your spray foam based on the amount of ice packs you use.
Basic Features:
Lower cost option
Ice packs readily available
Portable
Temperature can be controlled by ice pack count
Powerblanket ICE Advanced
If the weather is really hot and you need a little more chill, then the ICE Advanced is a good choice. If you need to keep your foam cooler for longer, the Advanced has you covered. As a step up from the Basic, the Advanced offers chilled water circulation throughout the interior surface of the insulation blanket. With 40 lbs. of ice in the cooler box, you can keep your foam as low as 55° for 9 to 10 hours, and that's considering the temperature is a whopping 100° F or more.
Advanced Features:
32° F min temp - Lower temps with use of salt or other freeze point modifiers
40 lbs of ice in the cooler can maintain 55° F for 9-10 hrs. in 100+ degree F ambient temperatures
Use with or without controller (Controls circulation only)
Powerblanket ICE Premium
Now if you need a super duty job for a super hot day filled with a demanding installation schedule, if you need precise temperature control for one or more containers, then Powerblanket ICE Premium is the answer for you. The Premium cooling blanket can keep your spray foam as low as 20° F. Precision in temperature is easily maintained by using the control panel. And get this, you can run two 55 gal. drum blankets off of one cooler. This means that if your cooling needs are pretty big, the Powerblanket ICE Premium is for you.
Premium Features:
20° F min temp
Precise temp control
Can run 2 - 55 gallon drum blankets
Contact Details
Name: Jordan Arey
Email: Email Us
Phone No: 801-644-0546
Disqus website name not provided.
Powerblanket ICE: A Very Cool Idea