Improving the Bottom Line of the Spray Foam Contractor
Improving the Bottom Line of the Spray Foam Contractor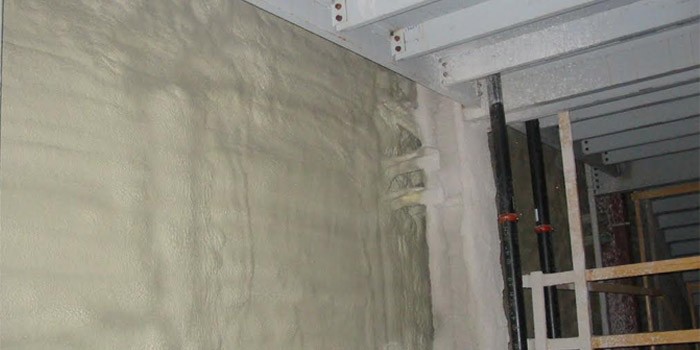 CLEVELAND, OH - February 5, 2018 – Spray foam contractors are always on the lookout for the best possible product to use in their applications, one that combines performance, safety, and cost efficiency. Therefore, formulations of spray polyurethane foams that meet these criteria are constantly being produced, but the selection process can be difficult.
There are companies such as Preferred Solutions, Inc (PSI) that strive to innovate their product line to match the demands of the spray foam contractor and facilitate said selection process by creating various opportunities for contractors to improve their profit margins and grow their respective businesses.
Established in 1984, Preferred Solutions, Inc. (PSI) combines experience with a complete portfolio of high-performance spray foam insulation systems through innovative research and design.
Jack Stahl, vice president of Preferred Solutions, highlights, "We have earned a reputation and trust in the construction industry as a producer of unique, top-quality systems for interior applications."
For the past decade or so, PSI has pioneered the development of Staycell ONE STEP® Spray Foam Systems that pass the large-scale enclosed room fire tests (NFPA 286, UL 1715, etc.) exposed without intumescent paint thermal barriers. Throughout the formulation process of such systems as the Staycell ONE STEP® 255 monolithic system; and Staycell® 302/Staycell ONE STEP® 255 hybrid system, PSI provided spray foam contractors with high-performance SPF that does not require a thermal barrier at a reduced cost of up to $0.70 per square foot.
"Staycell ONE STEP Systems improve the contractor's bottom line by offering lower-cost, code-compliant products that result in fewer callbacks by customers," notes Stahl.
RELATED Honeywell Helps Top Spray Foam Insulation Producer Meet Evolving Needs Of Builders In North America, Demilec's Next Generation Spray Foam Trickles Into the Market, Accella to Purchase Spray Foam Business from Covestro

The latest iteration of their Staycell ONE STEP Systems is the Staycell ® 340 OC+ Hybrid System, which combines the yield advantages of open-cell foam with the vapor permeability and smooth finish of closed-cell foam.
This system has transformative implications for the economics of spray foam, putting contractors in a much better competitive position than ever before. For example, an R-30 application of the Staycell 340 OC+ Hybrid System has material costs of $1.30 per square foot.
To learn more about these products, please contact PSI today at 1-800- 522-4522 or visit us at www.stayflex.com.
About Preferred Solutions, Inc.: Founded in 1984, Preferred Solutions, Inc. (PSI) is a recognized leader in the manufacture of specialty spray-applied polyurethane foam insulation & protective coating solutions, with over 25 years proven field performance. PSI's products provide multifunctional solutions to a wide variety of applications, including thermal insulation & air barriers, corrosion control, suspended ceilings, and asbestos & lead paint encasement, within the residential, commercial, industrial and institutional market sectors.
*SprayFoam.com does not take editorial positions on particular issues; individual contributions to the magazine express the opinions of discrete authors unless explicitly labeled or otherwise stated. The inclusion of a particular piece in the magazine does not mean that individual staff members or editors concur with the editorial positions represented therein.

Contact Details
Name: Jack Stahl
Email: Email Us
Phone No: 855-337-5747
---
Disqus website name not provided.
Improving the Bottom Line of the Spray Foam Contractor