Grow Your Business By Offering Fast Set Coatings
Grow Your Business By Offering Fast Set Coatings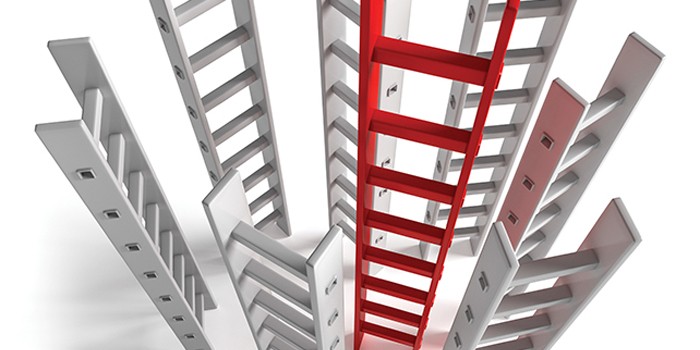 ST. LOUIS, MO – November 6, 2017 – Spray Polyurethane Foam (SPF) is widely used in residential and workplace walls and ceilings to insulate and reduce air leakage. Why? Because as much as 40 percent of a building's energy is lost due to air infiltration. SPF is by far the best option for creating a tight seal in rim joists, other crevices, corners, and contoured surfaces. SPF insulation is known to resist heat transfer extremely well, and it offers a highly effective solution in reducing unwanted air infiltration through cracks, seams, and joints.
Polyurethane spray foams are typically known as "two-component" foams. The two components—Part A and Part B—are pumped through an inline heater and then through a heated hose by a high pressure plural component proportioner and mixed in the spray gun as they are sprayed out onto the surfaces to be insulated. The reaction between the two components results in rapid foaming. The product then reaches its final hardened state.
Spray foam takes many different forms and depending on the application, the contractor may choose high, medium, or low density foam. The majority of rigid foam application is for roofing, interior cavity fill (i.e. house walls) and unvented attic applications. Choosing which to use will depend largely on the specific project and building type as well as climate/environment. We will discuss more in depth how some of these insulation applications also require a hard topcoat that serves to enhance insulation, waterproof, and reduce UV degradation.
SAME EQUIPMENT, NEW APPLICATIONS
A contractor that sprays foam insulation through a plural component, heated, high pressure proportioning unit, is already halfway to expanding their business portfolio and operational capabilities. Generally, the equipment for polyurethane foam spraying is the same with fast-set polyurethane coatings. There are some small modifications expanded on later in this article.
Often, spray foam applications like roof insulation and tank insulation require a hard polyurethane or polyurea topcoat to encapsulate and protect the foam and base substrate from moisture, corrosion, degradation under UV light, and other harsh environments. The insulation also helps keep the material inside from getting too hot or too cold (depending on the climate). An applicator who can provide both foam and top coat services would have a great advantage over the competition.
Polyurethane coatings have a vast array of applications in the building and architectural industries. Some of these include roof and tank coatings, architectural foam top-coats, and flexible coatings. With the right equipment, a spray foam applicator can expand their business to many different areas. Here are just a few:
Roof coatings: The foam serves as insulation to maintain a lower temperature than traditional roofs. Then, a polyurea or polyurethane hard topcoat serves as a protective, waterproof, and light reflective coating. Along with reducing air-conditioning needs, a topcoat helps protect the foam roof, extending its service lifetime.
Flexible coating: These are used by fabricators around the world to replicate the texture and appearance of real tree bark and other highly textured surfaces. With this molding process, you can quickly create large sheets of artificial bark, brick work, or rock wall that can be pieced together to produce whole artificial tree trunks and branches or complete sheets of flexible brick and rock wall.
Insulation of tanks: The foam coating will insulate the tank to keep the interior from being exposed to excessive heat or cold (depending on the environment). A polyurethane or polyurea hard coating will extend the life of the tank because it is waterproof, UV stabilized, and encapsulated.
Theming: Coatings are also applied to EPS foam in theming structures (amusement parks, signage, stages, etc.) These polyurethane and polyurea hard coats offer structural soundness, fireproofing, and waterproofing for these structures.
CHALLENGES AND MODIFICATIONS
To make the transition, spray foam applicators need to ensure that their plural-component, heated, high-pressure proportioning unit can handle temperatures of 150°F or more to heat the components and pressures of 2500 psi to mix the components. Some spray foam applicators already have spray equipment that has this capacity. If not, they will need to upgrade their equipment.
The spray gun is the same for both foam and coatings. When switching to spray coatings, an applicator may need different mix modules and spray tips to accommodate the coating components, but this is dependent on the chemical.
Additionally, when switching between materials in the same spray unit, it is important to flush the hoses and spray gun with the recommended machine flush or plasticizer. If this is not done properly, your coating could have pinholes or not lay down correctly; likewise, your foam could have higher density or have a popcorn-like finish.
"The biggest challenge with moving from spray foam to coatings is mastering the technique. The method of spraying foam and spraying coatings is very different," Dan McAley, a Chemline Technical Service Applicator tells us. Usually when spraying foam, you want a nice even surface once the foam expands. This can be difficult to achieve because the spray passes must be evenly spaced and this should be done at a 50 percent overlap. When spraying coatings, the 50 percent overlap is still a general rule, however, you don't see any rise like you would with foam, so it may be difficult to judge thickness. With coatings, you are looking for mil thickness, whereas with foams, you are laying down two to three inches and this can sometimes be trimmed down. The art of spraying foam and coatings is the ability to predict what the end product is going to look like.
IT'S ALL ABOUT THE BOTTOM LINE
It is hard to believe that more spray polyurethane foam applicators haven't adopted polyurethane and polyurea coating technology. Companies that take advantage of these products find it increasingly easy to build sales and profits each year. Dual knowledge and expertise of spray foam and coatings is a growing business and offers diversity to contractors. Each day brings new and exciting applications for the polyurethane and polyurea industry.
Contact Details
Name: Chemline
Email: Email Us
Phone No: 314-254-2722
Disqus website name not provided.
Grow Your Business By Offering Fast Set Coatings