Don't Miss Out on PDA's 2021 Hybrid Conference
Don't Miss Out on PDA's 2021 Hybrid Conference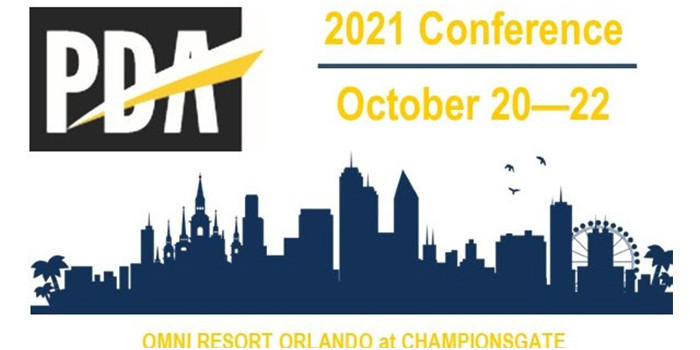 ORLANDO, FL – 2021 In-Person Conference October 20 - 22
We know some people aren't able or ready to meet in person, but we're pushing forward with PDA's 2021 hybrid meeting. What's a hybrid meeting? It's giving the attendees the option to attend in-person or virtually via Zoom.
What happens if I attend virtually?
By attending the 2021 PDA conference virtually you'll have access to the same sessions the in-person attendees will participate in. We'll mail your materials to you the week prior to the annual conference with some swag from our sponsors. You'll also be able to participate in virtual networking opportunities.
How do I make my hotel reservation if I'm attending in-person?
In an effort to avoid attrition fees from the hotel we will email the room block link to in-person attendees after receiving the online or paper registration form.
It's been a long time coming. The last time we saw each other in-person was October 2019 in Costa Mesa, California. We're ready to connect with industry peers and colleagues to further the polyurea industry. We're ready to see YOU however you choose to join!
Session Topics:
PDA Business Meeting
OSHA Compliance for Fall Protection from Roofs
Legal Channel - Protecting Your Business
AMPP Updates on Coatings Standards and Certifications
Overcoming Materials Shortages
Blast Coating vs. Traditional Methods
Case Studies - Overcoming Challenges: The Good, The Bad the Ugly
We have great networking receptions planned for Wednesday and Thursday, and at meal functions on Thursday and Friday.
Use the button below to register your spot today!
Disqus website name not provided.
Don't Miss Out on PDA's 2021 Hybrid Conference