Dodge Data & Analytics Introduces Dodge PreQual, a Prequalification Module for Dodge PlanRoom
Dodge Data & Analytics Introduces Dodge PreQual, a Prequalification Module for Dodge PlanRoom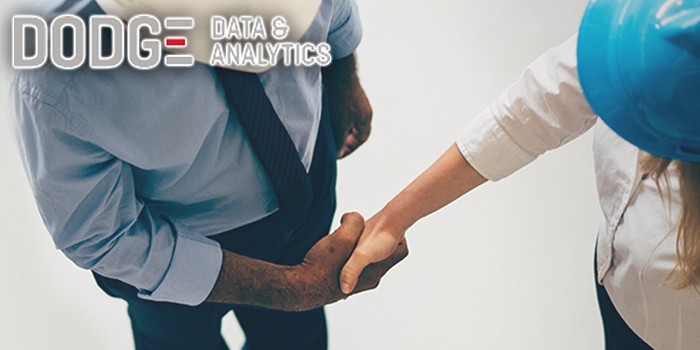 NEW YORK – October 6, 2017 – Dodge Data & Analytics is introducing Dodge PreQual for Dodge PlanRoom. Dodge PlanRoom provides a simple, secure cloud-based platform for construction professionals to connect and share project information and manage their bidding process. Dodge PreQual will provide Dodge PlanRoom customers the ability to manage and collect financial, insurance, safety, work history and performance documentation of subcontractors and suppliers. Additionally, Pantera Global Technology, Inc.'s turnkey service seamlessly integrates with Dodge PreQual to help gather and verify the information at the moment it is needed.
Dodge PreQual and Pantera Global Technology's service provides substantial risk mitigation and cost savings to general contractors. With Dodge PreQual general contractors will have a simple but robust process for the collection and distribution of information from their subcontractors and vendors. Pantera's collection and verification services provide the ability to verify the information and ensure that the data is being updated annually, semi-annually or more often, as determined by organizational needs.
"We are excited about the launch of Dodge PreQual and our partnership with Pantera," said Mike Petrullo, Chief Executive Officer, Dodge Data & Analytics. "Dodge PreQual and our relationship with Pantera provide significant risk mitigation to our PlanRoomcustomers."
RELATED OSHA Announces Policy Change on Monorail Hoists in Construction, Construction Employment Increases in May to Eight-Year High , Covestro Plans For Succession Of CEO

"Through our partnership with Dodge we are adding the ability for real-time verification of subcontractor data," said DeWayne Adamson, Founder & CEO, Pantera Global Technology, Inc. "This not only reduces risk for general contractors but also saves them money on their insurance premiums and add-on products such as Subcontractor Default Insurance."
About Dodge Data & Analytics: Dodge Data & Analytics is North America's leading provider of analytics and software-based workflow integration solutions for the construction industry. Building product manufacturers, architects, engineers, contractors, and service providers leverage Dodge to identify and pursue unseen growth opportunities and execute on those opportunities for enhanced business performance. Whether it's on a local, regional or national level, Dodge makes the hidden obvious, empowering its clients to better understand their markets, uncover key relationships, size growth opportunities, and pursue those opportunities with success. The company's construction project information is the most comprehensive and verified in the industry. Dodge is leveraging its 100-year-old legacy of continuous innovation to help the industry meet the building challenges of the future.
Contact Details
Name: Philipp Jago
Email: Email Us
Phone No: 212 943 5858
Disqus website name not provided.
Dodge Data & Analytics Introduces Dodge PreQual, a Prequalification Module for Dodge PlanRoom