A Conversation with Brad Glazier
A Conversation with Brad Glazier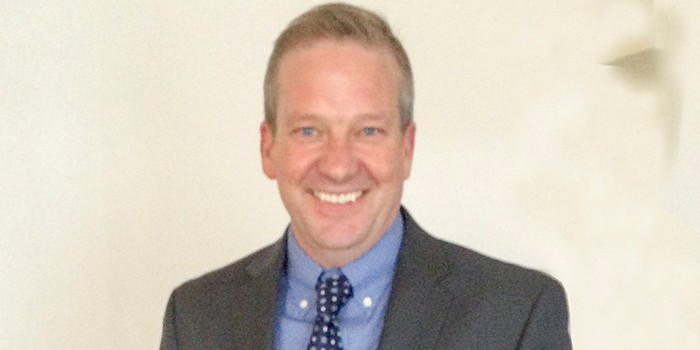 JUPITER, FL – March 5, 2018 – A strong background in the SPF industry coupled with a passion for improving SPF fire safety has marked Brad Glazier's path. Spray Foam Magazine recently caught up with Glazier to discuss, amongst many things, the impact of fire protective coatings on SPF installations.
Spray Foam Magazine: What is your current role with IFTI and what operations are you directly responsible for?
Brad Glazier: As Technical Director and VP of Testing and Accreditation, my primary focus consists of testing our product line to ensure we meet the required standards and certifications. This involves identifying the market and/or code need, designing the testing plan, the constructing and burning of the test assemblies, and then working with the code authorities and evaluation organizations to issue compliance documents. I also handle the technical sales, custom applications, and field troubleshooting.
SFM: Complying with codes is your M.O. How do you practice what you preach?
BG: We test and test some more, then probably test it again. We don't just aim to meet the minimum of what is required, instead we identify what else can be done to support the use of our products. Last year, IFTI conducted over 160 firestop penetration tests, 50 NFPA 286 tests, and even passed a three-hour ASTM 2307 edge-of-slab joint system on a fully glazed curtain wall – all to ensure we are working on solutions that unfortunate events such as the Grenfell Tower fire have brought to the forefront. IFTI is now one of only a select few companies to carry such a listing.
SFM: IFTI has come a long way from DC333 to DC315 to establishing assisting in establishing criteria for SPF to be tested as an assembly to meet building fire codes. What is IFTI's impact on the industry today?
BG: As you know, we assisted in the development of AC456 criteria for fire protective coatings in response to a need in the industry and recognition that there was a lot of confusion and misleading information in the marketplace on coatings. AC 456 has significantly improved the clarity of properly tested coatings by requiring a code Evaluation Report, which clearly identifies what SPF systems have been tested and approved for use with which coatings. Now, it is our job to continue to educate and assist the industry to ensure a clear understanding of compliance is in place and that the use of coatings helps reduce contractors potential liability.
RELATED Fireproof Aeronautical Maintenance, Into The Wild, Greater Than Gold, What It Takes To Run A Successful Contracting Business

SFM: What is IFTI's driving engine and how do you contribute to it?
BG: We are really a close-knit team and have an all-hands-on-deck approach to keeping the wheels turning. We all do what is needed. But mostly, I look for testing requirements and code changes to always ensure we comply in the many markets we operate in. One day it's a coating for the U.S., next it is Canada, or a firestop application in Dubai. I need to make sure we are prepared for these markets and then support them moving forward.
When he's not traveling the world promoting the IFTI brand (above), Brad enjoys spending time with his wife, Melissa, and daughter, Halle (below)

SFM: Many contractors from near and far are installing DC315 over SPF these days. What can be said about your product reducing liability for applicators?
BG: I don't think enough can be said about this. Foams need to be protected and making sure you use a product that is properly tested is the only way to ensure you are covering your liability and are meeting the code. Like it or not, contractors have an implied good faith of building to code when installing any construction product. It's nice to know that you can use DC315, or any of our fire protection products, knowing they have been fully tested for the application we market them for.
SFM: Are there any new products being currently brought to market by IFTI?
BG: 2017 was a huge year for us in the test labs as we prepared to launch several new products and also expanded testing and approvals on our existing products. We have a full firestop line that is second to none in performance. Our new DC5040 fully-tested, field-applied coating for protecting wood I-Joists is now available. Coating I-Joists is a new market that is booming as more jurisdictions require that I-Joists be fire protected when installed without a gypsum ceiling. We are also working on a new easy-to-apply NFPA 275 thermal barrier to expand the options for protecting foam insulation while also offering unsurpassed durability, stability, and resistance to heat transfer. We are also working on a new coating to meet NFPA 285 testing with SPF-applied as continuous insulation on the exterior of buildings. This will open up a high potential growth to the SPF market.
SFM: What is your outlook in the next coming year for the fire protective coatings industry?
BG: It is going to be an very interesting year, the market is always changing. Foams change; foam companies change; new products enter the market; pricing of course is always an issue, and so on. The only thing I can say is, regardless of what this year turns into, we will be ready for what comes and do what is best for the industry.

---
Disqus website name not provided.
A Conversation with Brad Glazier