Firestable™ Insulation's Patented, Code Compliant NFPA-275 Thermal Barrier Spray Foam Enters Market
Firestable™ Insulation's Patented, Code Compliant NFPA-275 Thermal Barrier Spray Foam Enters Market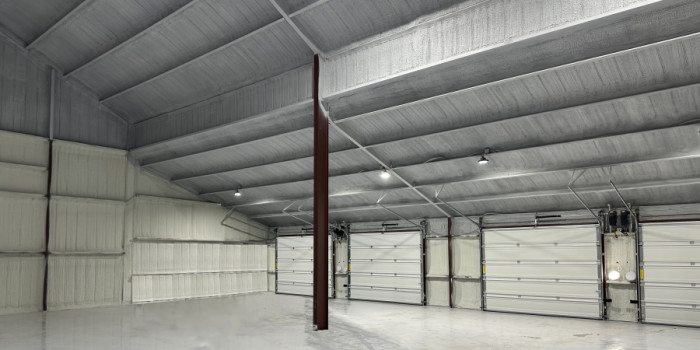 ESSEX, CT – August 9, 2023 – U.S.-based Firestable™ Insulation Company (www.firestable.com) enters the building insulation market with patented, directly code compliant, NFPA-275 thermal barrier closed-cell spray foam insulation that immediately meets the International Building Code (IBC ) upon application without the need for an additional thermal barrier.
QAI Evaluation Services has issued a product certification for FS 2.0 closed-cell foam to Firestable™ Insulation Company for its compliance with NFPA 275 as well as IBC 2603.9 special approval. (Listing available here: https://qai.org/directory/firestable-insulation-company).
Kent Adamson, president of QAI Laboratories states, "QAI is excited to issue certification for the Firestable® FS 2.0 Spray-Applied Foam to NFPA 275 'Standard Method of Fire Tests for the Evaluation of Thermal Barriers'. Firestable™ FS 2.0 underwent many years of rigorous testing. As a result, it is a foamed in-place insulation that has achieved a rating as an all-in-one true thermal barrier. Thus, there is no need to cover Firestable™ FS 2.0 with an intumescent coating or sheetrock when installed according to the stipulations outlined in the QAI Listing."
"We are delighted to have QAI Laboratories as our certification body," said Peter Gummo, president of Firestable™ Insulation Company. "We were determined to introduce an NFPA-275 certified product that can be sprayed with conventional equipment and standard isocyanurate. By adhering to QAI's rigorous certification process and its program of annual onsite audits of our two plants, we can assure consistent quality of our products."
The Firestable™ technology is the first-of-its-kind NFPA-275 and IBC 2603.9 certified single application, spray foam insulation – as well as air, vapor and water barrier. Firestable FS 2.0, as soon as cured, meets the IBC code. It can be left exposed immediately after installation without fire risk, eliminating time and costs to install gypsum board or other fire-protective products, such as intumescent coatings. Firestable™ FS 2.0 is applied with conventional spray foam equipment currently used throughout the industry today.
Executive Vice President of Marketing Operations at Firestable™ Insulation, Richard Barone states, "We are excited to join the worldwide mission for improved, eco-friendly products to address extreme climate change. These innovative products improve commercial, industrial and building envelope efficiency and costs, while spurring industry growth with better value and safer solutions. FS 2.0 eliminates the fire risk window that plastics normally carry until covered with a thermal barrier such as sheetrock."
"This 'Zero Risk Window' means the product is code compliant as a thermal barrier throughout its complete volume, as soon as the product is applied, without the need to apply any other product on top of the foam insulation to make it safe as required by the building code," continued Barone. "We believe our products will elevate code standards as well as enhance spray polyurethane foam (SPF) contractors' ability to provide superior solutions to architects, builders, general contractors and jobsite workers. We are a new participant in SPF, but an old friend in the world of fire and thermal protection as our roots were in intumescent fire coatings."
This new entrant into the SPF world will be providing leading-edge industry solutions to the market through their Firestable™ and Stablebase™ insulation product lines from multiple plant locations. Other potential applications will span numerous industries beyond SPF, including pour-in-place, structurally insulated panels (SIPs), fire-rated doors and garage doors, industrial, automotive and oil and gas industries, just to name a few. The company is currently lining up strategic partners, licensees, distributors and end-use customers.
About QAI Laboratories
QAI Laboratories is a leader in certification, testing and inspection of regulated products to safety and perform standards. The QAI registered certification logo provides officials and consumers with assurance that products certified by QAI meet the standards referenced on the label. QAI strives to provide its clients with timely and tailored product approval services to meet their individual compliance needs. For more information about QAI, visit www.qai.org.
About Firestable Insulation Company
Firestable™ Insulation Company manufactures Firestable™ FS 2.0, a NFPA-275 certified foamed-in-place insulation, which provides closed-cell foam insulative and structural benefits and superior fire safety during construction and throughout the building life. This single application, one product solution is a closed cell,monolithic, Equivalent Thermal Barrier and Alternative Thermal Barrier, which can be left exposed immediately after installation without fire risk, eliminating time and costs to install gypsum board or other fire-protective products, such as intumescent coatings. The product is available in multiple colors and fully satisfies thermal barrier, fire barrier and insulation requirements. As a closed-cell foam insulation, it provides high R-value benefits as a one product solution or as part of a hybrid system, while being directly code compliant. For more information, visit www.firestable.com.
For use by SprayFoamMagazine.com & Spray Foam Magazine
Disqus website name not provided.
Firestable™ Insulation's Patented, Code Compliant NFPA-275 Thermal Barrier Spray Foam Enters Market